European Blackjack - Rules of the Game & differences to the American Version
Similar to other blackjack games, players in the European Blackjack play against the dealer. Six decks are used in the game. It is, however, possible to have some variants of the game where 4 or 8 decks are used. A player aims at beating the dealer to obtain a blackjack or a 21. The value of cards used in this game is similar to that of any other blackjack game. Below, we examine the characteristics, strategy, rules, and differences of the European blackjack.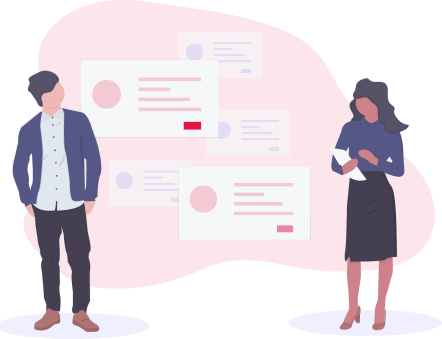 Main characteristics of
European Blackjack
Unlike in the other varieties of blackjack, the European variant allows surrender. A player can surrender their two-card hand in exchange for half of their original bet amount when a dealer has not shown an ace. A player is also allowed to buy insurance at a pay rate of 2:1 should the blackjack be hit by a dealer.
When playing the game online, players use six 52-card decks which are shuffled before the start of the game before any hand is dealt. Further, in this game, the dealer does not have a hole card. A dealer is required to hit a soft 17. When a player hits a blackjack, they are paid odds of 3:2. More options continue to come with the progression of odds. A player can double down on any hand that has two cards, meaning that one can double the amount of their bet as a reward for their commitment to stand after they have received one more card.
A player can split their paired cards if they are of equal value, for instance, Two-Two, Eight-Eight, or King-Jack among others to enable them to create two hands to add a similar amount to their bankroll.
Players can split their hands for up to 3 times in the European game. It is important to note that players can only split some specific pairs. For instance, players in physical casinos are not allowed to split cards of the same value which are not similar.
A bonus bet is different from the main bet and does not affect anything in the course of the game. A blackjack bet can only win when a player has been dealt a blackjack while a bet on sevens can only win when the first card to be dealt is a 7. If the second card to be handled also happens to be a 7, this increases a player's payout. A player receives the maximum payout if the third card to be also dealt a 7.
Basic Strategy
for European Blackjack
A player can experience all the features of the online European variant while playing in a casino. This game has some game speeds and moves that are ideal for any player. It does not matter whether you are a beginner or a veteran.
Split. The "split" option only becomes active after a player is in possession of a pair of cards which are of equal value. Splitting leaves a player with two hands while the resulting hand receives a new bet. After that, each hand is played, as usual, meaning that a player can get another card and also hit each hand. An Ace is the only exception to this rule. A player who has an Ace can only get one additional card which cannot be resplit.
'Double.' A player can be able to double their bet on the European game to receive a card and have their turn end soon that.
Insurance. A player can take insurance when a dealer has an Ace during play. It is wise for a player to place a higher bet compared to their original whenever they suspect that the dealer might draw a card valued at 10. Should a player win, they will get a payout at the rate of 2:1.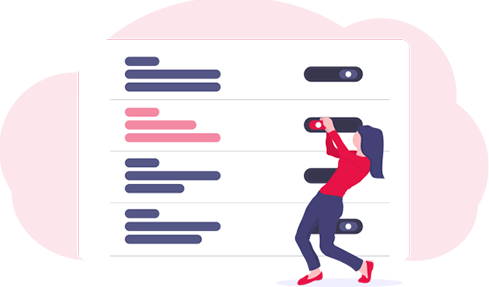 European Blackjack Rules
A player must choose the boxes to be played and make bets on before the dealing of the cards. A table's minimum and maximum bets are clearly stated. A player must also choose a chip with their desired face value before making a bet.
Two-faced cards are placed on top of each other during play, with the dealer receiving one of the cards. If a dealer does not have an Ace or 10 while a player's boxes contain a blackjack, that is an automatic win for the player.
When a adds their card and bust in the process, they automatically lose their bet. Should a player picks a 21, this brings the hitting to an end. Doubling of a bet by a player gives them an extra card and further hitting is not allowed.
A player receives 2 cards rather than the normal 1 two-card combination when they split their cards and has to bet each one of them. Further, the new bet must be of equal value to the initial bet.
A player can insure themselves against a dealer who has an Ace through buying insurance. A player who is in possession of blackjack while at the same time a dealer has an Ace can agree to receive an even amount of money at a ratio of 1:1.
Where to play European Blackjack
What is the main difference of European Blackjack
in respect to other blackjack types?
The main difference between the European variant and other blackjack types is that players are allowed to split their hands for up to 3 times. This affords players an opportunity to increase their wager amount. If one is on a winning streak, it is possible to win large amounts of money. When playing online, players can play using 52 cards in 6 decks. The dealer deals out the card as soon as they are placed. Additionally, there is no hole card for the dealer which gives a player a level playing ground.
Having seen how the deal structure is different for the European game, there are some fundamental aspects in the game which change due to this. For example, the dealer is not allowed to check for blackjack when his first card has a value of 10 or is an Ace. Essentially, there is no way for a player to establish if a dealer is in possession of a jackpot until their hand is over. This has an impact on the strategy of a player. For instance, in the standard blackjack, a player stands only to lose their initial bet in a game while in this game, the losses can be huge. A player stands to lose their additional bets on hands to be split or doubled down in this scenario.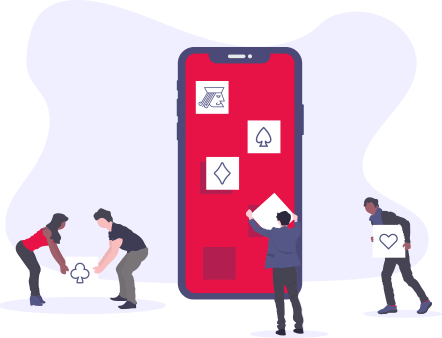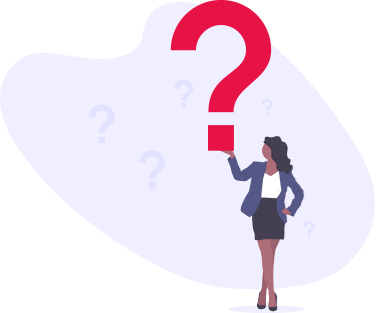 Why should I play
European Blackjack?
It is easy for card counter players to make use of their chosen strategy and track their cards during play since two decks are used to play. A player can also obtain valuable information from the process of card counting which enhances their chances of winning. It is for this reason that today, there are few blackjack options which play using a low number of decks since this is of more benefit to players.
Secondly, the European game requires a dealer to stand on soft 17, which then decreases the house edge, which is beneficial to a player. It is no secret why the game has become famous among online casinos due to enabling players to play at the comfort of their homes. One can then be more confident to place a bet in the website. European variant has progressive jackpots where players can win tens, hundreds or thousands of dollars.
Play European Blackjack at Genting Casino
100% Bonus up to €100
CHECK OUR TOP 3 CASINOS

3
0
0
€
121% up to $300 First deposit Bonus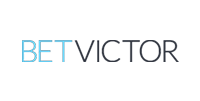 100% Bonus up to 300€ for the first deposit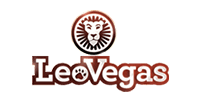 Up to €100 and 50 free spins