Mobile Blackjack ♠️
Play The best Casino Apps & Win Real Money With Blackjack On The GO!
The world is changing thanks to the smartphone and so is the way we gamble. Punters are no longer content with playing online at their desktop but want to play during their daily routine. Thus, optimising their time when travelling or waiting for appointments. Online casinos have recognised this and now have apps and mobile sites accessible from most mobile devices. We have all the information you need right here. So play mobile blackjack with the best casino apps & win real money with blackjack on the go!
Rating
A-Z
Z-A
BJ Bonus (High to Low)
BJ Max Bet (High to Low)
-

Listed Casinos With A Blackjack Bonus

Filter Results
Mobile Blackjack
Casino Apps

Blackjack on iOS
Apple has strict rules about publishing gambling apps. Gambling apps shouldn't include any in-app purchases to acquire real money funds for the games available in the casino's library. However, iOS gambling apps should hold operating licenses and permissions in the jurisdictions where users can download them off the Apple Store.
Considering the increased use of iPhones, gaming developers are developing more and more innovative gambling applications which include Blackjack games. Their aim is to attract new customers and strengthen the engagement levels of their existing players by offering Blackjack iPhone compatible games.
However, not all online gambling operators have developed a native app. But you can easily access the mobile-optimised variant of an online casino site. You can either use a link or QR code available on the desktop compatible website of the online casino which will redirect you to the mobile version.
iOS guarantees a smooth performance of the gambling apps it powers. And, players can enjoy a Blackjack phone game using any version of iPhone or iPad by updating the device's software to the latest version.
Blackjack on Android
Because of the market's demand, Google updated its rules about Android gambling apps including Android Blackjack apps in August 2017. Google placed its Store ban in 2010 when the platform stated that it couldn't control the age of its users and restrict gambling for users below 18.
However, now Android gambling app developers must hold an operating license for the regions where they offer the app and comply to local regulations. But gambling apps still cannot use Google's payment services.
So, Blackjack enthusiasts can find a decent number of Android apps in the Google Play Store or download an app from the casinos' websites. You can save an Android APK onto your Android phone through the link available on the casinos' websites and install the application. You'll enjoy a high performance and secure gambling environment across the entire range of games including Blackjack.
You can choose free or real money Blackjack apps which allow you to customise features to suit your gameplay.

Mobile Blackjack on Windows
Windows phone users can find Blackjack and casino apps including Blackjack games in the Microsoft Store. However, Microsoft's policy requires that the gaming app developer should hold operating licenses for the country where the app is available.
Users should sign into their Microsoft account and download their favourite Blackjack app for free or through an online purchase. Microsoft's distribution platform includes relevant details about any required phone software updates, the number of devices on which you can install the app and what features it integrates.
Blackjack players can test free play versions of the game by downloading specific Blackjack apps from Microsoft Store or wager real money on certain apps.
Mobile Blackjack casinos which include different live or virtual Blackjack games compatible with Windows phones offer gamblers chances to increase their earnings. Players can easily make transfers into their online casino account through apps and enjoy the entire range of features offered by the casino's desktop version.

Mobile Blackjack in Browser
For quick and easy access to a live/virtual Blackjack game, players can use their phone's internet browser. Visit the mobile version of your favourite casino, open an account and visit the games' lobby.
Because of the increased number of mobile users, casinos have optimised their desktop sites to be compatible with mobile devices. So, you can improve your skills on demo Blackjack games or place real money bets on live or virtual Blackjack tables.
The Blackjack games' performance on mobile sites is flawless. Casinos integrate innovative gaming software to power a wide range of Blackjack variants which cater to all players' needs.
Beginners and high-rollers can enjoy a thrilling Blackjack wagering experience in the mobile live section of their preferred casino. You can make deposits using your mobile and customise the Blackjack games to suit your needs. So, whenever you're on the go, access your favourite online casino and choose your favourite live/virtual Blackjack table.
Mobile Blackjack
Information
Playing blackjack on a mobile device

One benefit of using your mobile device to play Blackjack is that you can place bets wherever you are. If you have 3G/4G or can connect to a Wi-Fi network, you can easily wager on a Blackjack game. You can place bets anytime and from anywhere, which increases the number of rounds you can play to raise your profits. You'll convert your free time into opportunities to make extra money.
Also, thanks to the security software of your mobile device combined with high-level encryption of reputable online casinos, you won't face privacy concerns.
Because online casinos are constantly optimising and improving their mobile sites, gamblers can enjoy rapid and instant-play Blackjack games. Casinos guarantee rapid loading times and streamlined games' performance.
An additional benefit of playing Blackjack on your mobile is the possibility to make fast deposits using your device. Sometimes you can charge your mobile bill to transfer funds to your casino deposit and enjoy a thrilling game of Blackjack.

Most common mobile blackjack variants

Mobile variants of Blackjack games integrate the same rules as virtual or live casino Blackjack. The most common mobile versions of Blackjack include Single Deck Blackjack,

European Blackjack, and Multi-Hand Blackjack.

Single Deck Blackjack involves a deck comprising 52 cards. The casino's dealer usually hits on soft 17 and if he/ she has a 10 or Ace, he/she checks for Blackjack. If you have cards between 9-11 you can double down but not after a split. The payout ratio is 3:2 and the winning insurance payout is 2:1. Famous casinos use top-quality gaming software to guarantee an attractive display and streamlined video feeds for live games.

European Blackjack uses 2 decks of cards. The casino dealer will stand on 17 and won't check for Blackjack. If you have cards from 9 to 11 you can double down. Players can also split a pair of Aces and receive different cards for every Ace.

Multi-Hand Blackjack involves using 5 decks of cards. The dealer will stand on hard or soft 17 and won't peek for Blackjack. You can draw to split Aces but can't re-split.

Live blackjack from my device

Online casinos integrate live dealer Blackjack games in the mobile version of their gambling platform. You can access any live game of Blackjack by entering the live dealers' lobby and selecting your preferred variant.
The casinos optimise the software from leading gaming developers to guarantee high-performance Blackjack wagering sessions for mobile users.
You can easily interact with the dealer and set your bets using your mobile.
Gamblers can also enjoy special mobile promotions and bonuses to wager on live games of Blackjack and achieve increased winnings. Also, casinos offer flexible betting limits for mobile users wagering on live games of Blackjack to guarantee a thrilling wagering experience.
Live games of Blackjack are compatible with most mobile devices and you can immediately enjoy a game through the instant-play feature. Mobile versions of Blackjack games load quickly, and all bets are placed in real time. You won't need to download any additional software onto your mobile device.

Advantages of mobile blackjack

To attract new customers and actively engage existing clients, online casinos offer different perks to mobile users. When you use your mobile to place bets on Blackjack games you can unlock various match bonuses or promotions.
Mobile users can immediately make a deposit into their online casino account through their mobile device and place bets on their preferred live/ virtual Blackjack variant.
You'll enjoy a flawless Blackjack wagering session whenever you have an internet connection. However, you'll also find Blackjack games available in a demo version which can help you improve your skills and learn more about the different variants of the game. So, use your mobile device and check if your favourite Blackjack game is available in a free mode.
Mobile versions of Blackjack games also integrate top-level encryption, so players can safely make deposits and withdrawals using their mobile devices. And, most online casinos offer higher deposit limits to mobile users than desktop/ laptop users to increase their engagement rates.

Trying mobile blackjack for free

Beginners or small pockets can improve their gameplay by trying mobile versions of Blackjack games for free. Look for a free version of the game compatible with your mobile device and download the app. Or, browse through the mobile version of your favourite online casino and pick a Blackjack variant.

You can play a demo version of Blackjack to find out what strategies or winning moves are suitable to win different Blackjack games. But, before wagering with real money and risking your funds, test the performance of your preferred Blackjack game.

The demo versions of Blackjack integrate the same features as real-money games to offer beginners the opportunity of getting a real feel of the games' performance.

And, by increasing your knowledge about the different variations of Blackjack you'll achieve a positive outcome. So, when you're confident about your skill set, you can place real money bets on the most suitable Blackjack game for you.
Blackjack mobile: Phone or Tablet?

Users can enjoy a game of Blackjack using their mobile phones or tablets. Online casinos integrate responsive technology which allows gamblers to access the available Blackjack games through the mobile versions of their sites. So, you can enjoy a virtual or Live dealers' Blackjack wagering session using your phone or tablet's internet browser.

However, when it comes to apps you must access the Apple Store to download a Blackjack/ online casino app onto your iPhone. Or, you should visit iTunes to download an app onto your iPad.

But if you're using Android-powered devices, you can download gambling apps including Blackjack games from the Google Play Store. Or, you can install and Android APK directly off an online casino's site.

Is mobile blackjack legal?

The legality of playing mobile versions of Blackjack depends on the rules and regulations in your country of residence.

Online casinos' and Blackjack software developers hold various operating licenses covering different regions. So, if the Blackjack app or online casino is available in your country, you can safely wager real-money bets on your favourite Blackjack game.

But, to double check the legality of the gambling platform, you should read the T&Cs available on the online casino's site.

Determine what licences the casino holds and whether your country is included in the list of the casino's regions of legal operation. If you're eligible to become a customer of an online casino you can legally play mobile versions of Blackjack using your phone or tablet.

Do I need an internet connection to play online blackjack?

Yes, you need an internet connection to play online mobile Blackjack. If you're using a mobile phone or tablet, make sure you have data connectivity activated for 3G/4G or connect to a Wi-Fi network.

You can access a mobile version of Blackjack using your internet browser and logging into your preferred online casino. Or, download an available app from the Apple Store, iTunes, Google Play or Microsoft Store.

With the increasing rate of mobile users, online casinos are developing multiple gambling apps which can either be downloaded from dedicated stores or directly from their mobile sites. Android users can also download and install APKs and enjoy a Blackjack wagering session.

Is it best to play on Android or iOS?

Depending on your preferences, you can either use an Android or iOS mobile device. Online casinos and Blackjack apps integrate the same features for both Android and iOS users.

The mobile versions of Blackjack games include an easy-to-use interface and you can customise the settings of your Android or iOS mobile phone to suit your gameplay. Gamblers can make deposits and determine bet values to enjoy a streamlined virtual/ live Blackjack game.

Because reputable online casinos and Blackjack game providers integrate high-performance gaming and security software compatible for iOS and Android, gamblers worldwide can safely place bets on various Blackjack games using their mobiles.

Can I win real money from a mobile device?

Yes, you can increase your real-money bankroll from a mobile device if you wager on real-money Blackjack games.

Make a deposit into your online casino account and select one of the Blackjack games. You can easily place bets and enjoy flexible limits offered by different online casinos to mobile users. The offers attract new players and help gambler win real money during each Blackjack wagering session.

Also, gamblers can place side bets using their mobile phones and achieve winnings even when they lose the main Blackjack game. And, to help you win real money, you can also opt into the different bonuses & promotions available to mobile users.

Are there any basic requirements to be able to play from my device?

iOS or Window phone mobile users should make sure that they upgrade their devices' software to the latest version. You can enjoy a Blackjack game using your internet browser or download a gambling app from dedicated stores.

You'll find instructions attached to each app and any software requirements for iOS in the Apple Store or iTunes. However, Android users don't need to change their phone's software. But, the newer your mobile/ tablet is, the smoother the games perform.

And, mobile users should also check the security levels of their mobile phone's software. Perform any necessary updates to secure safe wagering and payment conditions.
CHECK OUR TOP 3 CASINOS

3
0
0
€
121% up to $300 First deposit Bonus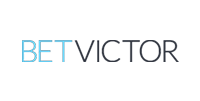 100% Bonus up to 300€ for the first deposit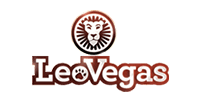 Up to €100 and 50 free spins