NetBet Casino
Blackjack Review ♠️
Expert Testing & In-depth Analysis
Netbet Casino is a leading internet based gambling company offering a wide range of games for its customers. With the largest games portfolio found anywhere on the internet, Netbet Casino endeavours to satisfy its customer base with the best possible online gambling experiences.
Endeavouring to incorporate the best excitement of an actual land-based casino, NetBet is packaged with an exciting range of your favourite games to be enjoyed from the comfort of your own chosen abode. Amongst other things, what sets NetBet apart from other online gambling casinos is its pure dedication to addressing client needs whenever the same arises. The readiness and professionalism expressed by the customer service team is the industry's gold standard and comes second to none!
NetBet Casino information
Blackjack games
at NetBet Casino

Classic Blackjack
Blackjack Classic is a popular casino card game. At NetBet Casino, its software is developed and provided by NetEnt. It is played with four standard decks with the chief aim being beating the dealer by getting as close as possible to 21 points without exceeding this target. Once the cards' value exceeds 21 points, the bet is lost. Bets placed are adjustable by clicking on the chips with a desirable value, which value represents the currency used by the player. Total bets placed cannot exceed €40.
In Blackjack Classic, the player plays against the bank and as such directly against the dealer. After placing bets, the dealer places cards, one face-up for the player and one face-down for himself. A second visible card is dealt by the dealer and a decision on whether to draw more cards is made by the player. The dealer moves on until he reaches 17. As per the game rules, the player can request as many cards as he desires. The dealer then serves himself after the player and throws cards. If it so happens that the dealer's points exceed 21, the player triumphs. He also wins if he makes between 17 and 21 points.
Multihand
Its underlying principle is the same; to try to get as close as possible to 21 points without exceeding. However, the player faces off the dealer with 8 decks of cards with an opportunity of playing up to 3 hands against the dealer's hand.
Understanding card value is essential. The cards have values printed on them and besides the ace and picture cards, the rest range between 2 and 9. All picture cards are valued at 10. The ace is valued at either 1 or 11 depending on what the player desires. An ideal blackjack would, therefore, be a combination of an ace and a picture card.
A player may; hit, stand, double or split after first cards have been dealt. It's noteworthy that a grasp of specifics about splits and doubles is essential. An option to split suffices where a player is dealt with two matching cards. A player may double their bets where the initial cards have been dealt. One thereafter receives an extra card but is precluded from hitting. Interestingly, an insurance policy against a blackjack is provided for. The game also provides for side-bets for those willing to try out a possibility of a larger payout.

Live
This variant's software is developed and provided by Evolution Gaming. Played on a 7 seat table with 8 decks of cards usually replaced after ¾ of the shoe has been dealt, the live blackjack provides for a range of side-bets as well as blackjack insurance. Live blackjack is available on PC, tablet and mobile although the mobile interface differs slightly. A much better experience is available for the player who opts for the PC or tablet version.
While playing, the player may chat with the dealer and adjust the video quality settings to suit their internet connection speed. The dealer's volume and game sounds are adjustable. The game also offers a variety of features including insurance. When a dealer holds up the ace, insurance enables the player to insure his bet against the blackjack at the expense of half his initial stake. The pre-decision feature enables him to set in advance the action to be taken (hit, stand, split or double) before his turn arrives. Side-bets are also available and are displayed. The hot player feature displays the players on the table plus the number of hands won since their last loss. There's also a bet behind feature available.
additional blackjack
INFORMATION
NetBet Casino blackjack software

NetBet Casino works with a number of software providers for their different variants of blackjack. This has in fact been one of many reasons why a good number of casino players and more so blackjack enthusiasts opt to play at NetBet Casino. The Blackjack software providers at NetBet Casino include; IGT, NetEnt, iSoftbet, Microgaming, Cryptologic, Evolution Gaming, Gamevy and many others.

But why should a casino contain so many variants of the same game and from such a wide range of software developers? The answer to this lies in the diversity offered by the different developers. It is important to note that each game has something a little different to offer such that the gaming skill or style of the player needs to be adjusted a little each time. This keeps the player on edge and excited. The different blackjack software also offer different bet ranges, rules, graphics and side bets.

NetBet Casino Blackjack RTP

The Return to Player (RTP) is a term used by casinos to describe the percentage of all the wagered money returned to players over time. It is a determinant of the casinos' 'generosity' and a measure of the chances of a player against the house. At NetBet Casino, for classic slot games, the Return to Player (RTP) stands between 96% and 97% with an RTP of between 94.30% and 96.30% for video slot games.

A keen analysis of many a NetBet Casino Blackjack Review depicts blackjack as a game with traditionally high RTP placing it at between 99.53% and 99.83%. Essentially, house's odds are almost equal to the player's odds. Overall, the average NetBet RTP is placed at 96% and regarded as one of the highest hence making the NetBet betting experience one of the most attractive. Considering this factor, the NetBet Casino is a much more desirable online gaming casino as compared to her peers in the industry.

Blackjack stake levels at NetBet Casino

Being a prominent online casino, the NetBet Casino offers a range of stakes for blackjack enthusiasts. It caters for low stake level blackjack players all the way up to the high rollers. Catering for such a wide spectrum of blackjack players has solidified its position as an industry leader with low stakes players placing a bet of as low as £1. The high rollers, on the other hand, are the 'big fish' and are the VIP clients who bet substantial amounts of money.

Blackjack stake levels determine the type of table a player plays on. In live blackjack as an example, the standard generic tables which are normally green in colour are aimed at the low stakes to mid stakes level players. The blackjack party, a low stakes game that offers a table with two dealers to entertain new players and the fun chat lovers. There are also red VIP tables provided. For the VIP high rollers, a variety of tables are available. These include; the Silver VIP table, the Platinum VIP, the Diamond VIP, the Fortune VIP and the Grand VIP. These tables offer the very much desired convenience for high stakes level players enabling them to enjoy their gaming experience without disturbance of any sort.

Withdrawal methods and times at NetBet Casino

A number of withdrawal methods are available to NetBet Casino users. They include E-wallets as well as debit cards. The most popular withdrawal method is the use of a debit card such as the MasterCard or Visa card. It is much easier especially, where the card was used to register and make the first deposit. To withdraw, one "clicks" on the withdraw option and further clicks on their preferred card and enters the amount to be withdrawn. Where a different card besides the one registered is preferred, such a card has to be registered.  A similar withdrawal process is to be followed. The transaction takes between 2-8 days t be processed. No fee is charged.

NetBet Casino PayPal withdrawals have been hailed as the most reliable. They are processed between 2-4 days and once the transaction is authorised from the NetBet user account, the transfer to the PayPal account doesn't experience delays or inconveniences. Withdrawals made via e-wallets are also applicable. E-wallets withdrawals such as Bitcoin take 2-4 days to process.

Minimum withdrawal amount is set at £10. ID verification is mandatory to curb fraud and ensure strict adherence to legal age requirements.

NetBet Casino Customer Service

NetBet Casino customer care team is the most dedicated of all. As a matter of fact, it is the industry's gold standard and strives to ensure that the NetBet betting experience is smooth. Its responsiveness and readiness to address clientele concerns are unmatched. There are a number of ways in which customers can get into contact with NetBet including; email, telephone, social media and live chat. The simplicity of the email interface makes it a desirable means of establishing contact since it contains a drop-down menu list of all departments.

This ensures that enquiries by a customer are addressed to someone best suited to handle them. The telephone number can be accessed from the websites help centre by anyone compelled or intending to call for whatever reason. The contact hours are between 12:00 and 20:00 GMT. Prompt responses are also made for those who wish to use the social media platforms of Facebook and Twitter. The social media links are also provided on the website. The live chat is also a good way to contact the customer service with concerns being addressed with the utmost professionalism. It's normally done between 8:00 and 23:00 GMT.

NetBet Casino security

It is a noteworthy fact that the NetBet Casino is licensed by the UK Gambling Commission and the Malta Gaming Authority. These are highly recognised institutions. Through the use of the latest state of the art SSL encryption methods, personal and financial information of customers is kept confidential. Safe, secure and reliable navigation through the website is also guaranteed. Offering secure services on both mobile and desktop, NetBet also boasts of adding the benefit of supporting secure modes of payment. These include PayPal and e-bay's e-wallet.

Remarkably, NetBet Casino was the first UK licensed casino to accept Bitcoin as a mode of payment. Payments can also be made through Visa/Master Card, Skrill, Giropay, Online Bank Transfer, Neteller, Paysafecard, Euteller, Trustly, Bank Transfer, WebMoney, Qiwi, Moneta, Boku and Fast Bank Transfer. All transactions are covered by fraud protection. They are also constantly monitored. Further, they are secured through the most efficient, reliable and commercially available encryption protocols. Therefore, it is safe to confidently conclude that NetBet Casino security also belongs to the A-list of the online betting industry.
Live dealer and live blackjack at NetBet Casino
The live dealers at NetBet Casino's Live Blackjack games are a cocktail of very interactive, charming, enthusiastic and skilful ladies and gentlemen. Their personality is top of the game just to say the least. Their skills are superb and it's always an enjoyable experience to interact with them via the chat.
They are highly trained professionals speaking superb English and a wide array of international languages such as German, Italian, Dutch, French, Greek, Flemish, Turkish and Russian. The live blackjack at NetBet Casino comes with some configurable interface options capable of being tweaked and adjusted to suit the player needs and enhance their gaming experience with the live dealer.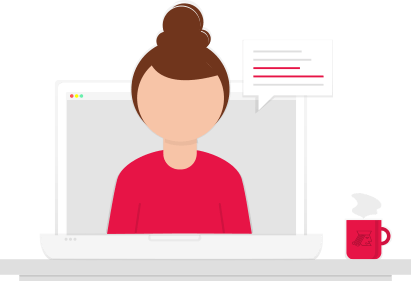 NetBet Casino FAQ's
Your Questions Answered
How many blackjack variants can you play at NetBet Casino?

There are many variants of blackjack at NetBet Casino besides blackjack classic, multihand and live blackjack. The choice lies with the player and one may play as many as he is able. However, some variants are limited and cannot be played on the NetBet iOS app on a mobile device.

Can you win at blackjack at NetBet Casino?

Blackjack gives the ultimate NetBet betting experience. With an RTP of between 99.53% and 99.83%, it is safe to assume that a player can win. This is an RTP of almost 100%! What else would a player need?

Is NetBet Casino a safe and trustworthy place to play Blackjack?

Any genuine NetBet Casino Blackjack review on the internet will lead you to one legitimate conclusion; that NetBet Casino is a safe and trustworthy place to play Blackjack. With a sterling reputation for funds security, fulfilment of clients' obligations, plus a strict adherence to the law and industry standards, it is one of the best online casinos one may ever come across.

Does NetBet Casino offer any blackjack training for players?

On its website, NetBet offers fundamental written directions on how several blackjack variants are played. Additionally, a new player has the chance to play a demo and familiarize with the fundamentals of the game before engaging in real gaming. The practice mode is also available on the NetBet ios app.

What is the best way to contact NetBet Casino?

The best way to contact NetBet Casino is through email. With the interface having a special drop-down menu listing all the departments, one can rest assured that any message sent out will be received by the appropriate person to respond to it.

Do I have to download sоftware to play at NetBet Casino?

The games are readily available and can be played on a device's browser be it a PC, tablet or mobile. A flash player is the only thing needed to play the games on such device. If however one wants to download the NetBet ios app, it is readily available in iTunes.
CHECK OUR TOP 3 CASINOS

3
0
0
€
121% up to $300 First deposit Bonus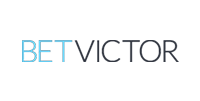 100% Bonus up to 300€ for the first deposit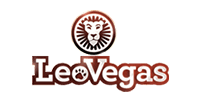 Up to €100 and 50 free spins