NetBet Casino
Mobile Blackjack ♠️
Play Anywhere Using The App & Mobile Site
Most Blackjack lovers prefer playing at NetBet Casino as they have a sheer range of blackjack games. There is no doubt that playing your favourite blackjack game using your smartphone or tablet is thrilling and quick, giving you a pleasant experience.
The mobile version from NetBet Casino is great regarding its usability, functionality, game selection, and availability of both promotions and bonuses. The desktop site for NetBet is great, but individuals in love with gambling will definitely enjoy the mobile site and the NetBet app. Keep scrolling the NetBet Casino blackjack review to get vital information about the mobile platform.
NetBet Casino Android App
NetBet customers can easily download the Android app. To download it, you will use your pick device to visit NetBet site, find the download link for NetBet Android app, and click 'download. Go to the device's settings, open the security settings, select the Unknown Resource, download the app, and then install.

NetBet Casino iOS App
To download and install the NetBet Casino iOS app is very easy. The process will only take a few minutes of your time. Follow the simple steps keenly: visit iTunes, search the mobile app for NetBet, download the NetBet app iPhone, and install.

NetBet Casino Windows App
There is no official NetBet Casino Windows app, however, NetBet customers can access the NetBet Casino mobile website using a browser from their Windows devices.

NetBet Casino Mobile Site
The NetBet mobile site is a website accessible via mobile devices. It ensures that customers enjoy mobile casino via their mobile devices. Blackjack lovers can use the NetBet mobile site to access everything that the NetBet Casino has to offer.
NetBet Casino MOBILE INFORMATION
Playing blackjack on my mobile device

Blackjack is an easy casino card game to play with great odds. Players that are familiar with the popular blackjack strategy systems enjoy playing the game, despite the fact that it has smaller wins than the bet size. Playing blackjack game using a tablet or a smartphone is very possible due to the ever-advancing technology.

NetBet Casino offers high-quality gaming on mobile devices making it one of the best sites for blackjack lovers. Using a mobile device to play blackjack game is very quick to access as long as there is an internet connection. Both experienced players and beginners will definitely have a lot of fun. They will have an impressive gaming experience as well. NetBet Casino's blackjack variations are preferred as they have multiple software providers to guarantee diversity to their players, taking of Cryptologic, IGT, iSoftbet, NetEnt and Microgaming. Simply put, blackjack games provide different options, settings, bet ranges, rules, side bets and they are diverse as well.

Advantages of mobile blackjack

The NetBet Mobile Casino is very beneficial to blackjack lovers as it allows them to play it conveniently at the comfort of their homes, offices, or from any location. There is no need for you to doubt the functionality, security features, and payment procedures, as they are as safe as the desktop versions. Below are the key advantages of mobile blackjack.

Complete privacy

The mobile site from NetBet is very safe; the screen is not exposed to other people. The mobile device gives the players a sense of freedom making the gaming private. NetBet mobile blackjack guarantees security to all customers.

You carry the games everywhere

Mobile betting platforms enable one to play while on the move, whether you are in a hotel, travelling, or in a boring meeting. Desktop gaming will force you to be dedicated to a particular place denying you freedom. When you play more frequently, you tend to make more profits.

Security and payments

The NetBet Casino allows their blackjack players to use their mobile phones to make deposits. Some players even use their mobile bill to deposit funds to their game account. Withdrawing, or making payment to your gaming account is secure and instant making most blackjack players to prefer NetBet Casino.

Are online blackjack games legal on mobile?

NetBet Casino is a trusted betting site in the UK with a big role in ensuring that their customers are enjoying their services. The site guarantees safety, security, as well as protection to all customers. If you can play online blackjack via the desktop version, then you can as well play it via the mobile version. The mobile version is only there to offer you a shortcut.
Online gaming is a business like any other with an aim of engaging customers leading them to invest both their time and money in blackjack gaming. The regulations and laws are placed to make sure the gaming runs in a legal and an ethical way. Furthermore, not all players are winners, and the business site makes profit genuinely.  NetBet Casino has seen an increase in blackjack players in need of betting to earn real money using their mobile devices. Their customers increase because they trust the legality of the betting site. NetBet guarantees security to customers and account integrity. Be confident, with mobile blackjack, your transactions are secure.

Getting started at NetBet Casino's online mobile blackjack

For you to get started at the NetBet Casino's online mobile blackjack, you have to first sign up, if you do not own a gaming account with the site. Netbet sign up offer for new customers is amazing; they give a 50% bonus for the first deposit, and the maximum bonus is £50. To sign up, you will be required to use your mobile device to visit the NetBet website or download the NetBet app. To register with the trusted site, deposit £100, and you will definitely receive your welcome bonus. The NetBet app is user-friendly, reliable, and stable. To download and to install the app is also simple, easy, and not time-consuming. Note that you do not have to download the NetBet app to use the NetBet mobile site. Use your mobile device to enter NetBet mobile URL and you will definitely have instant access to the mobile site.
NetBet casino MOBILE FAQs
Which is the best mobile device to play blackjack on?

NetBet Casino has a great downloadable mobile app, for Android and iPhone users. Each mobile device has its weakness and strengths. For instance, a tablet has a big screen, therefore, the user will not strain while playing blackjack. The only downside of using a tablet is its bulkiness. Smartphones, on the other hand, are portable, and you can enjoy playing while on the move.

However, smartphones have a smaller screen compared to tablets. The user will, therefore, strain a lot while playing. In addition, to use the NetBet app, the user will have to download the NetBet casino app that gradually drains the phone's battery. Simply put, the best mobile device to play blackjack on depends on the user. Most people prefer smartphones because they are more portable.

Do I have to be online to play on my mobile?

For you to enjoy gaming on your mobile device, you have to be connected to a reliable network. Mobile devices can use 4G, 3G network or Wi-Fi. Once you download and install the NetBet app, the browser is automatically accessible. The mobile site on the other hand, is just a website accessible on the mobile device. The mobile app version has reduced cost, it is more convenient, it functions faster, and it has numerous personalization features. The two main downsides of using the mobile app are that it requires memory and regular updates. The mobile site version is shareable, it is compatible, and it has a wide reach. Despite that, the mobile site version has fewer features, and it is less responsive.

Can you play mobile blackjack for real money?

NetBet app is among the most preferred blackjack apps that earn customers real money. Signing up as well as making deposits from a mobile blackjack is actually the same with online blackjack. If you own a NetBet account, you can use it for the mobile blackjack. To sign up, you have to answer a few personal information and download the NetBet app depending on the device you are using, Android, iPhone, or Windows. You can also use the NetBet mobile site to play blackjack instead of downloading the app. The great Netbet customer experience has increased NetBet customers proving its legality.

Is mobile blackjack safe?

NetBet Casino is one of the reputable online industries in the UK market today. The site is licensed, no payment scandals reported, and they offer a tested RNG software. Some casinos are not safe, and you have to do a background check to avoid regrets. There is nothing worse than losing your hard-earned money online. NetBet has served UK blackjack lovers for quite a while now via their mobile devices making it safe for you as well. Download the NetBet user-friendly app or use the NetBet mobile site to play blackjack with no worries. Your transactions, as well as, bank statements are very safe as well.

Do I have the same chance of winning on mobile as on desktop?

The NetBet app and the Netbet mobile site functions the same as the desktop site. You don't have to be an experienced blackjack player to increase your chances of winning, all you need is to fully understand the popular blackjack strategy systems. The mobile version has been optimized to offer NetBet customers an efficient and stress-free bet placement. Placing a bet is very easy using the NetBet app. The process only needs a few screen touches and you are done. Log in, click the toolbar, select your preferred sport, select the league and fixture, and place a bet: click on the odds displayed.
CHECK OUR TOP 3 CASINOS

3
0
0
€
121% up to $300 First deposit Bonus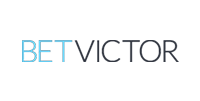 100% Bonus up to 300€ for the first deposit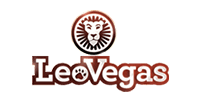 Up to €100 and 50 free spins