D´Alembert System for Blackjack - Winning Odds Probability Analysed
The D'Alembert System is one of the simplest betting systems used in casinos. The system uses a similar strategy to that of the Martingale since both have both have negative progression patterns. A player decreases the size of their stake after a loss and reducing them after they have won a bet. It is less likely for a player's losses to rise exponentially since bet amounts are not doubled. Below, we take a look at how the system works, online casinos where one can play, history, advantages and disadvantages of the D´Alembert strategy.
How does the D'Alembert System work?
The D'Alembert strategy employs a negative progression pattern for betting. The pattern helps raise a losing bet and lowers it on a win for profits. A player is required to increase their bet amount after encountering a loss. Due to this, the betting sequence is regarded as one of the best in cushioning a player against huge losses on their bankroll. A player is only allowed to increase their bet amount by one unit after a loss.
A player has to first, set their base unit, which should be modest about their bankroll. A base unit is the initial bet amount and also doubles up as the amount which will be increased on bets when a player loses a game. For instance, a player who has a bankroll of £100 can start with a unit worth £ 5 or £10. Ideally, a player's base unit should not exceed 5% of their bankroll to avoid losing much money within a short duration. The D´Alembert sequence is commonly used in blackjack casinos where it is easy to get even odds. A player should first decide on the point upon which they will stop betting and leave the casino since it is easy for one to be overtaken by greed and end up losing all their money.
Examples of how to use the D'Alembert System

Let us assume that a player has a stake of £5. This will essentially be their first bet. If the player loses, they will place a bet of £ 10 on their second bet (increasing their stake by one unit) Should the player lose in their third try, they will place a bet of £15. Again, if they win in their next trial, their bet amount will reduce by one unit to £ 10. This system is pretty simple, but a player needs to consider some aspects when working it out. Firstly, they must bet on outcomes whose odds are very close to 2.0. There is no sense in a player making use of the system for bets with low odds.
Secondly, it is vital for a player to make a careful analysis on a bet before placing a bet since this is the only way to increase chances on their bets; from at least 55-60%.
It is crucial to note that a player needs to have a high bankroll to succeed using this strategy since the stakes have to be significantly increased upon loss of the first 2 or 3 bets.

Advantages and Disadvantages of the D'Alembert System

D´Alembert strategy has the lowest variance compared to other negative progression systems. Therefore, the system has low chances for a player's losses adding up and further; a player is always in charge of their bankroll. The strategy is key in enabling a player to be disciplined and structured while betting in case a player is on a losing streak. Further, losses can only be incurred gradually and not rapidly. A player's losing streaks can be easily dealt with, making a player have long play spans. There is thus a lower risk of a player hitting the table limit, which would force them to end a game.
The system has the following drawbacks:
Since a player increases their bet by one unit every time they lose instead of doubling it, it becomes hard for one to recoup their losses in full.
It is possible for a player to reach and exceed the set betting limits if they have long losing streaks. Should this happen, a player has to reduce their bet amounts making it impossible to recover losses incurred.
Additionally, the system does not have a way to lower the house edge and only relies on taking advantage of a player's winning streaks.
Is it legal to use the D'Alembert System whilst playing blackjack?

For starters, card counting is prohibited in most casinos more, so when a player is referring from a written source. However, when playing blackjack online and in casinos, players can memorise the D'Alembert sequence to increase their odds. There is little that can be done to prevent players from memorising numbers.

Who invented the D'Alembert System?

The D´Alembert strategy was developed in the 18th century by a French mathematician, philosopher, and physicist Jean-Baptiste le Rond D'Alembert. The strategy is founded on the logic that it is possible for a player to reduce their loss by a similar amount by increasing their bets by one unit every time they lose a game. There is a high chance for a win to be succeeded by a loss or a loss by a win.

Is the D'Alembert System for beginners or professionals?

The D´Alembert sequence is an ideal strategy for low-risk takers operating on a modest bankroll. The game has simple rules and players do not lose their bets fast. The strategy can be alternated with other high-risk high-reward strategies to guarantee a player a long night in a casino without huge financial losses.

In which online casino can I play blackjack using the D'Alembert System?

The D'Alembert sequence can help a player win little amounts of money in blackjack online casinos in the short run. It is possible for a player to make profits even if their losses are more than their wins. The system generally helps a player achieve organisation but does not guarantee that one will win.
Up to €100 and 50 free spins
CHECK OUR TOP 3 CASINOS

3
0
0
€
121% up to $300 First deposit Bonus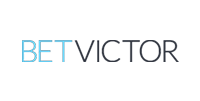 100% Bonus up to 300€ for the first deposit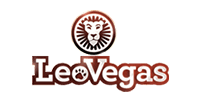 Up to €100 and 50 free spins