EnergyCasino Blackjack Expert Testing, Rating and Review
Energy Casino is one of several online casinos where blackjack players gather to have fun and win from various blackjack offers. The casino has many unique offers that you would not find anywhere else. The casino has a simple but professional look with a large selection of games from world acclaimed gaming software providers. This EnergyCasino Blackjack review takes you through this Blackjack haven and what it offers its players to help you decide if it is worth trying.
Blackjack games
at EnergyCasino

Classic Blackjack
Blackjack Classic is the most traditional variant of Blackjack. Most of the other versions are derived from the classic version. For this reason, many people find the classic Blackjack easier than most of the other variants.
The game is an eight card deck type where 52 cards are used. The dealer shuffles all the cards before dealing each hand. In this version, the dealer does not receive a hole card.
Your aim as a player is to create a hand that is better than the dealer's hand while at the same time, edge closer or hit 21 earlier than everyone else. In the game, all number cards are counted at face value. These are cards 2 to 10. Jacks, kings and Queens count as 10 while Aces count as either 11 or 1.
Everyone receives two cards. All the two cards are dealt face up except one of the cards on the dealer's hand. Players are allowed to hit or stand. Hitting gives a player an extra card while standing retains the same card value. The game allows the dealer to hit on a soft 16 or stand in a soft 17. The game pays at a ratio of 3:2 and 2:1 with insurance.
High Roller Blackjack
You can play in the several high limit tables at EnergyCasino. The high roller tables attract players who are ready to spend large amounts on their games with limits of up to £5k on some tables. Some of the VIP tables also offer high limits to the players.
Each player aims at creating a better hand than the dealer with the main target being to hit a 21. High rollers enjoy premium services and lots of gifts along with boosted winnings. Some gifts include bonuses, air tickets, as well as hotel and spa treats.
On some tables, high rollers are allowed to split up to four times and can double down after a split, which is not available on the standard tables. The cards values remain the same just like the classic blackjack.
Cards are dealt faster at a click of a button, and the game pays at a ratio of 3:2. If you are good at the game, you can take in high profits in a few minutes. The casino gives their VIP and high roller players a priority when dealing with problems and questions at the customer service desk thereby, giving them the tools to earn even more.

Live blackjack
Energy Casino offers several live blackjack tables where you can try the live blackjack. The game is similar to the classic blackjack only that, this time, it is played on a physical table at the studios and transmitted live via HD cameras and has a human dealer.
The game is played with a 52- card deck without the Jokers. Like the classic blackjack, you aim at making a better hand than the dealer and get closer to 21. All number cards have the value written on their faces while the Aces have a value of either 11 or 1, depending on how the card is played. Kings, Jacks and Queens have a value of 10 each.
If your total value exceeds 21, you burst and lose your entire stake. The game allows you to hit or stand. You get one extra card when you hit and remain with the same value of cards when you stand.
You may split if you have pairs of cards or double your initial bet for an additional card. Some tables allow you to take insurance if the dealer draws an ace as the first card.
additional blackjack
information
EnergyCasino blackjack software

EnergyCasino has partnered with several gaming software providers to offer a rich mix of Blackjack variants on the website. The leading software providers are Evolution Gaming and Extreme Live Gaming. Both of these game providers offer instant gaming both on the desktop and mobile platforms.

Extreme Live Gaming is known for its Instant games while Evolution Gaming provides various variants to the popular blackjack tables. The two software providers have a reputation for fair play and several exciting variants.

This casino allows you to choose the software provider from whom you choose a game. It has done an excellent job in creating a seamless integration between the two software providers, allowing you to move from one to the other without change of the gaming experience.

EnergyCasino Blackjack RTP

All the EnergyCasino blackjack variants come with a high payout rate of over 96%. However, some have better rates than others. The infinite Blackjack has an RTP of 99.5% while the classic Blackjack comes with an RTP of 99.28%.

Extreme Live Blackjack tables have an average RTP of 99.58%, which is the highest at the casino. Most of the VIP Blackjack tables have a high RTP of about 99.45%. The high returns to players make the games attractive to players as they stand to make large sums of cash if the win. This casino maintains fair rates for all the games to guarantee good payouts to all the players.

Blackjack stake levels at EnergyCasino

EnergyCasino allows its players to play in any of the three levels on their Blackjack tables. These include the low, medium and high stakes. The low stake is ideal for players who are on a budget or who do not want to risk high amounts on the table. The minimum stakes vary from one table to the other but generally starts at between £0.5 and £1 with the top limit being around £500.

The medium stake level tables have a minimum of £1 to about £1,000. These tables accommodate people with high-risk appetites but who are not yet high limit players. The high limit tables have stakes that range from £50 to a top limit of £5,000. These tables offer premium support to players and other prizes, in addition to high returns.

Withdrawal methods and times at EnergyCasino

You can use any of the methods below to withdraw from your EnergyCasino account.

Debit cards: This is the most popular withdraw method at the casino. The casino accepts all Visa and Maestro cards.
E-wallets: The casino accepts various e-wallets that include Neteller, Moneta.ru, Qiwi, Skrill, Yandex, and Paymenticon.
Direct transfer option.

The minimum amount you can withdraw using any of the above methods is £20 with a daily maximum of £5,000 except for Yandex, which allows you to withdraw up to £200 per day. All the withdrawals are free. However, if you make more than a single withdrawal a week, you will be charged £5 for the additional one.

You can only receive payment with the method you used to deposit unless the method is not used for withdrawals. E-wallets and cards take up to a day to clear while bank transfers take three to five days.

EnergyCasino Customer Service

EnergyCasino has employed a team of customer service agents around the clock to deal with concerns and issues that are raised by the customers. The most common method of reaching out to the support is the use of the live chat feature on their website. You can also reach them via a UK telephone line or drop them an email either on their online form or via [email protected].

Live chat supports various languages that include English, Dutch, Svenska, Cesky, Magyar, Suomi, Norski and Latviesu, among others. You can also look for answers to frequently asked questions on their FAQ page.

Its customer service is articulate and quick in responding to customer concerns. You will get you live chats responded to in less than two minutes and up to an hour for the email. Its customer service gets an 8 out of 10 in service quality.

EnergyCasino security

This casino is safe. First, it has implemented the SSL layer security to prevent intrusion by hackers and unauthorised parties. This guarantees the security of personal information. Secondly, it has a well-managed password policy, which ensures that EnergyCasino login information is not leaked to other parties.

In addition to the above, the company gets regular security checks via an independent security company. It is also subject to Malta's Gaming Authority, which continuously checks for player security performance and adherence to casino regulations. Finally, it also has money anti-laundering policy where players are verified before making their first withdrawals and restricted to using the same deposit method for withdrawals.
Live dealer and live blackjack at EnergyCasino
EnergyCasino is best known for its wide variety of live casino games where live Blackjack leads with the number of available tables that players can select. Games are streamed live from their studio using HD quality cameras that gives all the online players a 360-degree view of the casino so that they can play effectively. The live casino has over 15 tables with different limits that take care of different players at the casino.
There are new Blackjack variants that are added to the live dealer casino from time to time. You can check the updates through the Blackjack link on the live casino tab. The availability of the tables depends on the on demand, which may change at different times of the day and different days of the week. Overall, you get quality gaming experience and opportunities to earn big from the live casino.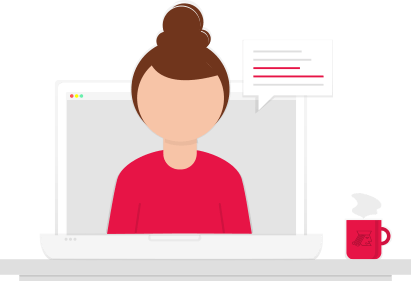 EnergyCasino FAQ's
Your Questions Answered
How many blackjack variants can you play at EnergyCasino?

There are over nine Blackjack variants in the casino that include the Infinite Blackjack, Blackjack Classic tables, High Roller Blackjack tables, BlackJack Party, Blackjack Silver, Blackjack White, Blackjack Pro and Blackjack Platinum VIP tables. You can select tables as per the software provider too.

Can you win at blackjack at EnergyCasino?

Winning at EnergyCasino Blackjack tables is possible. The casino is known for fair play. Therefore, your wins will not be stolen from you through dubious means. However, to win the tables, you need to learn a winning strategy and implement it correctly on the casino.

Is EnergyCasino a safe and trustworthy place to play Blackjack?

Your safety is guaranteed at EnergyCasino as it is a trustworthy site. The company has invested in quality security tools to ensure that all players are safe when using the casino. Furthermore, it ensures fair play and is monitored by a gambling watchdog to ensure that all rules are followed.

Does EnergyCasino offer any blackjack training for players?

EnergyCasino does not offer any training to its players. However, it allows you to play the demo mode of Classic Blackjack Gold, Atlantic City Blackjack and Blackjack Classic versions to help you hone your Blackjack playing skills. You can practice as much as you like until you understand the play concepts.

What is the best way to contact EnergyCasino?

The best way to contact EnergyCasino customer service is through the live chat option on their websites. You get responses in less than two minutes most of the time. The live chat is available around the clock and in different languages.

Do I have to download sоftware to play at EnergyCasino?

You are not required to download any gaming software to access and play games on EnergyCasino platform. You can access the games either via a mobile device or desktop. However, you can install the casino app on Android phones or iPhones for better user experience.
CHECK OUR TOP 3 CASINOS

3
0
0
€
121% up to $300 First deposit Bonus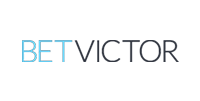 100% Bonus up to 300€ for the first deposit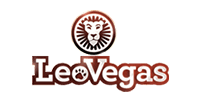 Up to €100 and 50 free spins