Mr Green Live Casino Blackjack ♠️
Live Dealers & More Reviewed September 2023
Mr Green casino is famous for its rich game selection. Apart from the regular casino games, it also boasts an amazing section of live games. The games are supplied by the best live game software providers in the industry. For Blackjack fans, there is live Blackjack offered on this casino and they present you with plenty of choice of their high quality streamed games. Mr Green live casino has a lot of Blackjack tables and some of the most interesting variants that you can play online. In this special review, you will the full details on the Mr Green live Blackjack games, the available tables and the betting limits. You can also find some of the live Blackjack games on the mobile version of the casino.
Mr Green live casino
Information
Finding the best table

The Blackjack games at Mr Green's live casino are amazing and they present you with diverse games and tables. A session of live Blackjack Mr Green casino is very entertaining and for you to get the ultimate experience in the casino, you have to choose the table that suits you. On the live section of this casino, you will find Blackjack tables that are hosted by dealers who will interact with you and the other players seated at the table. Mr Green casino uses a high definition stream so whenever playing on any of their tables, you are assured of an authentic live Blackjack experience. Live Blackjack at Mr Green has a very large number of tables.

Every table has various table limits and you can choose to play on the table that suits your pocket. There are various Blackjack tables such as Classic Blackjack, Blackjack Party, Mr Green Exclusive, VIP Blackjack, Extreme Live Blackjack and Extreme VIP Blackjack. The rules of playing on any of the live tables are the same as those of playing on the standard Blackjack table. No matter the table you choose, it is a guarantee that you will get the best gaming experience on Mr Green live casino.

Minimum and maximum bets

Live Blackjack on Mr Green live section has the largest number of tables. Every table offers you different table limits ranging from low ones to higher ones. The Blackjack table limits vary from €0.50 all the way to €5,000. The lowest betting limits are provided by Blackjack Party since it has a minimum bet limit of €0.50. There are also some VIP tables which have minimum bet limits of about €1,000. The tables are from two software providers; NetEnt and Evolution Gaming. The NetEnt tables have a maximum table limit of €5,000 while the maximum limits for Evolution Gaming range from €1,000 to €5,000.

The tables also have side bets option. Classic Blackjack has a betting limit of between €5 and €2,500, Mr Green Exclusive has betting limits of between €5 and €1,000, Blackjack party has the lowest limits that range from €0.50 to €100, VIP Blackjack offers table limits that range from €50 and €5,000, Extreme Live Blackjack has limits ranging from €10 to €1,000. Every table apart from Extreme Live Blackjack and Extreme VIP Blackjack has side bets. The side bets start from as low as €1 to €1,000. The betting limits are standard and any player can find the table that meets their betting needs.

VIPs and live online games

There are different Blackjack games available on Mr Green Live casino and they are provided by operators like NetEnt and Evolution Gaming. These two providers have a lot of experience when it comes to casino live games. Mr Green provides you with various Blackjack games to choose from. In case you are a high roller and you want to experience a high roller experience, the NetEnt live Blackjack games are the best. These games provide you with some unique game settings and the highest betting limits. You can choose to play VIP games such as VIP Blackjack or Extreme VIP Blackjack. You can find some pretty interesting game variants on this casino. Blackjack is one of the most played games on the live casino at Mr Green. You can play any of their games such as Common Draw Blackjack which is a variant that uses one set of cards and all the players bet on this. This means that several players can take part in any Blackjack game on this casino. Blackjack Party also has a bet behind feature which lets unlimited players take part in the game. All the live Blackjack games on Mr Green are all about fun.

Safety and security

The aim of every online player is to play their favourite games on a safe and secure casino. Mr Green casino is one of the most trustworthy casino. The operator takes it as their job to provide the greatest level of enjoyment as they guarantee a safe gaming environment. The casino is licensed in the jurisdiction of Malta. This operator is recognised by peers and they have earned various awards in the Gambling industry such as the IGA Online Casino Operator of the year.

SBC Award for Socially Responsible Operator of the Year among others. All the players' information is protected with high-level SSL encryption. This is a guarantee for security and players don't have to worry about their accounts being hacked or their information landing on the wrong hands. At Mr Green casino fairness is a priority and that is why they use the random number generator which generates fair outcomes. The RNG is certified by the Swedish National Laboratory of Forensic Science. The entire system of this casino is safe and secure which means you don't have to get over your head while playing.

Live blackjack tournaments

Other online casinos provide games from different developers but Mr Green offers the games from the greatest number of developers. Blackjack at Mr Green casino is amazing and apart from the fact that there are so many games and tables to play, there is even more. There are Blackjack tournaments offered on this live casino and any player can participate in them. There are some of the Blackjack tables that can accommodate a great number of players. These players bet on the same Blackjack table and they stand a chance of winning big while playing on this online casino. The tournaments happen on a regular basis and you can choose whenever you want to participate in any of them. These live Blackjack tournaments level up the thrill of the game and make it more exciting. They also help sharpen the skills of the players playing since it is more of a competition. However, it is advised that you only participate in the tournaments if you have an experience playing Live Blackjack.
Mr Green live casino FAQs
How is the live casino experience at Mr Green?

Everything about the live casino at Mr Green is top notch. One of the main highlights of the casino is the live dealers who present the games. They have a major role in enhancing the gaming experience. The live dealers are welcoming, friendly and most importantly, professional. When a player joins a table, they are welcomed by name and they can interact with the dealers using the Mr Green live chat function that is available in every game. The dealers then respond to you via the video stream and keep the game going for as long as you want.

The casino offers you a wide range of Blackjack games and even some interesting options such as Blackjack Party which has low betting limits. For those who love playing on the go, there are so many games that can be played on mobile devices. Mr Green casino uses fantastic streaming providers and that is why there is a very unique mix for players to choose. The quality of the games is amazing and the graphics are brilliant. The video streams are flawless and there isn't any lagging. The casino also provides a very reliable customer service that can be contacted at any time. The setup of the live casino is very comfortable and this is the best place for you to have an authentic gaming experience.

Which games may I play live?

A session of online Blackjack is very entertaining but if you want to get the real experience playing live Blackjack is the perfect choice for you. Playing live Blackjack is the same as playing the normal Blackjack on a casino. At Mr Green, you will find various Blackjack tables and real live dealers who interact with you and any other player seated at the table. The casino utilises various software providers for their Blackjack games. The casino offers you games from NetEnt and Evolution Gaming which are some of the best gaming providers in the gambling industry. There are various Blackjack games and tables that can be played on this casino and at any time.

The casino offers games such as Classic Blackjack, Mr Green Exclusive Blackjack, VIP Blackjack, Blackjack Party, Extreme Live Blackjack and Extreme VIP Blackjack. The games are also available in the mobile version of the casino. This means that players can access them via their mobile devices. The games offered on this casino are of high quality since they are from the best software providers. The live section at Mr Green uses high definition streams and it is a guarantee that the gaming experience is one of a king. Indeed Mr Green is the perfect place to play Blackjack.

Are there any live games which may be played for free?

Being able to play some of a casino's games for free is quite interesting. Mr Green casino aims at providing players with the best gaming experience. The Blackjack games offered on the live section are available in different modes. You can play the games for real money or you can choose to play them for free. It is important to note that not all of the games are available in free mode. You can check the Blackjack games you can play for free on Mr Green. The games offered on this casino on free mode allow players to practise how to play Blackjack. This is especially for the beginners who want to learn the real Blackjack experience. After practising on the free Blackjack games you can then start playing Blackjack for real money. You can even play a demo of the Blackjack games on your mobile casino.

Can the casino cheat during live play?

The main determinant of whether a casino cheats during live play is the legality of the brand. That is why it is advisable to play on a casino that is fully legal. Mr Green casino is a legal casino that has been licensed. Players can trust this casino and be assured that everything is operated under rules and regulations. If you are a fan of Blackjack then you should play on Mr Green casino feeling secure and safe. The dealers host all the live games and they are the face of the casino. They have to operate in a way that the casino's name will not be tarnished. In all the years of operating there have never been any complaints concerning cheating during live play.

Mr Green is a reputable casino that offers the fairest gaming experience. The casino even supports fair Gambling. You can read more about this policy on the site. There are policies that do not allow either the casino or the player to cheat during play. As physical evidence that the casino doesn't cheat is the fact that the games are video streamed and the quality of the video is amazing. You can clearly see the dealers from the casino, the table and everything that goes on during live play. This is one of the best places to play live Blackjack and winning is fair, whether it is the casino that wins or the player.

How do I play a live game online?

Playing a live game online is easy, but first, you have to sign up for an account and then log in. If you are new to Blackjack it is recommended you start with the demos first, this is because it helps you practise on how to play the game. All the Blackjack games start with you choosing the table you want to play then you choose how much money you would like to bet on your hand. The available betting limits depend on the table you choose. After you finish betting, you then press "Deal" button and the dealer issues you with cards.

After the cards are dealt, you are given the option to either stand, hit or double down. Depending on the rules of the game there is also a split option. When the hand is finished, you either get paid or have the bet taken. This depends on the outcome of the game. You then have the option of re-betting or you can begin from the start. Playing live Blackjack is straightforward but you need to have some skills as you play this game. It is important that a player is familiar with the rules of the game before they bet using real money.

Is there a different deposit method for live online casino?

For you to play live Blackjack you have to deposit some money into your account. This is so that you can play using real money. Mr Green has various methods that can be used to make deposits into your account ranging from debit cards to E-wallets. There isn't a different deposit method used on this casino. But players can make deposits via methods such as PayPal, Neteller among others.
CHECK OUR TOP 3 CASINOS

3
0
0
€
121% up to $300 First deposit Bonus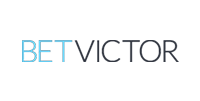 100% Bonus up to 300€ for the first deposit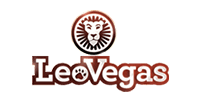 Up to €100 and 50 free spins