Mr Green Mobile Blackjack ♠️
Play Anywhere Using The App & Mobile Site
Mr Green has grown over the last decade to become a favourite online casino for mobile users. Available on both iOS or Android through the Mr Green app, Mr Green online casino is also mobile compatible when viewed from your in-device browser. Here we run through Mr Green's mobile casino and how to play blackjack via mobile. Whether you're looking to seamlessly link between your desktop and mobile play, or you're simply looking for an on-the-go mobile option, Mr Green is optimised for mobile support.
What's more, they are fully licensed for online play with an easy-to-use Mr Green mobile app compatible with a generous bonus offer at Mr Green.
Mr Green Android App
Mr Green has an Android app available in the Google Play store, where it can be installed as you would any other app, by a simple tap of the icon/name. After installing the Mr Green app, you can enter your existing login information or register as a new user to begin gaming with app.

Mr Green iOS App
Mr Green's iOS app can be downloaded via the app store and installed as you would any other application, where it is free for use on iPads and iPhones. After installing the app, you can then enter your existing login information or register as a new user.

Mr Green Windows App
Mr Green has not released a Windows compatible app. However, if your device does not yet have Mr Green app support (such as a Windows or Blackberry device), you can visit the mobile casino simply by using your in-device internet browser as Mr Green is optimised for mobile use.

Mr Green Mobile Site
Mr Green's casino is optimised for handheld mobile device use and can be visited via an iOS or Android device's browser if a user doesn't want to download the official casino app. You'll find a condensed version of Mr Green's online casino here, which includes sports betting, casino and live dealer games.
Mr Green MOBILE INFORMATION
Playing blackjack on my mobile device

Blackjack can be found on Mr Green's app, where it can be played just as you'd expect from their typical online casino. As one of the most popular casino games, blackjack has been adapted well for the online environment by several well-known software platforms, such as NetEnt and Evolution. Blackjack is particularly popular because the same dealer-player environment of a live game of blackjack can be completely replicated for the virtual casino. What's more, there are many high-quality mobile blackjack variants which can be played on your handheld device easily, either through your in-device browser or a dedicated casino app, as with Mr Green.

The game's standard wagers, chips and dealt cards can be edited with the tap and swipe of a finger, and the graphics work well on a sharp mobile screen. For a truly authentic experience, you should keep your sound audible, as you'll experience the immersive environment of a real blackjack table through special effects. Most online casinos with mobile support, keep several blackjack games — such as American, European and Double Exposure games — available for playing on-the-go.

Advantages of mobile blackjack

There are several advantages to playing blackjack on your mobile device. Widely played by novices and experienced casino players alike, blackjack is a favourite because it has fairly simplistic rules that can be played with strategy, and this is made far more accessible when transported to a mobile device, where players can play whenever and wherever they want. In particular, mobile blackjack is optimised for players looking to play in any environment – whether killing time whilst waiting or relaxing.

What's more, mobile users are able to play blackjack at their own speed and stake value. In tandem to this element of personalisation, players have access to far more variations of blackjack with a number of different rules when playing on their mobile than they could in a typical casino. Although the rules of blackjack remain the same on a mobile as they would in a normal casino, the actual strategies of play can be easier for mobile users because it avoids the stress (and audience) of a casino table. What's more, online blackjack is programmed with a specific RTP (return to player) percentage which can be viewed by the player, so they know how favourable each variation is in the long run.

Are online blackjack games legal on mobile?

Blackjack games are most likely legal when played through a mobile device, although differences in regional laws should be taken into account. Gambling is regulated in most countries making online blackjack completely legal when played through a licensed mobile casino. However, there are countries that are more restrictive and prohibitive of any "games of chance". Within this purview, everything from brick-and-mortar casinos to bingo and lottery cards is banned. Gambling laws are often very complex and circumstantial.

In such countries where gambling is prohibited, access to mobile gambling sites and apps would be censored. You should, therefore, take caution when visiting a country where gambling is illegal, as playing online may land you in trouble. Although most Western countries allow internet gambling in some form or another, they are allowed under the provision of different licenses and regulation practices. You may also want to avoid countries that do not regulate the industry at all, as there will be no safety or fairness protocols in place to protect your data. A casino like Mr Green, which is approved by the many gambling commissions, allows you to play blackjack legally on a mobile device.

Getting started at Mr Green's online mobile blackjack

To use Mr Green on your mobile device, you must either download one of the apps from the Apple or Google store, or visit the official Mr Green casino through your device's browser (this will already be optimised for mobile devices). When it comes to playing blackjack on Mr Green, you can choose between one of two types: standard or live.

In the first option, you can choose between variations like Blackjack Touch, European Blackjack Gold, Blackjack Players' Choice and Players' Suite Blackjack. If you opt to play with a live dealer, you can enjoy up to 20 tables in the casino. Live blackjack is ideal if you want to get closer to the action; it involves a live dealer, a deck of cards with sensors and real-life ambient table sound effects. Before opening blackjack, you need to deposit money into your account with one of the certified methods (eWallet, card or bank transfer). You can then choose your game, after which you will be transferred to a welcome screen wherefrom you can set your stake and begin.
Which is the best mobile device to play blackjack on?

All mobile devices should be compatible with blackjack, and each come with their own perks and problems. As such, there isn't a "best mobile device". Simply choose one that works best for you and that has access to the online casinos that you like. If you are the kind of player that prefers dedicated mobile apps, you may want to choose an iOS or Android device, as these typically have a greater number of casino apps available.

However, all mobile devices should be compatible with a mobile optimised online casino offering blackjack. However, you should be careful when using small screens, taking regular breaks to avoid straining your eyes. As a general rule, newer mobile devices will be considerably better for playing blackjack because of improved performance. In general, you will often find fewer variations of blackjack on mobile devices. The mobile device, therefore, doesn't matter when playing blackjack as much as the mobile casino and what it has to offer does.

Do I have to be online to play on my mobile?

You do not have to actually be online to play blackjack with a mobile device; there are a number of free apps available through the official stores which offer blackjack and other table games. However, these will not allow you to wager any real money and are purely for your entertainment or to practice. This, of course, is a great way to both practice and perfect your strategies before visiting an online casino and wagering real money. To play blackjack on your mobile with an online casino for real money you, therefore, have to be online.

Online casinos will require you to be online as otherwise, you cannot wager on a game, nor can you make decisions regarding your card deck. What's more, live dealer casinos will require you to be online with a good and stable streaming speed, so that you can see and interact with your dealer in real time without any delays or cut-outs. It is a good idea, then, to have a stable internet connection or a good 3G/4G network with enough mobile data in order to play blackjack on your mobile.

Can you play mobile blackjack for real money?

Blackjack was designed as a casino game to be played for real money and, although some casinos will offer a demo mode for free play before you bet, mobile casinos often consists solely of the real money versions of their games. This is because they are more focused on their product, with more streamlined offerings which are best suited for mobile play. Playing blackjack for real money is, therefore, the normal way to play on a mobile casino. To play for real money, you first need to deposit enough money before launching the game, making sure you have enough credit to your name to make or raise a wager.

Now is a good time to claim a bonus if you are a newly registered user. One of the advantages of online blackjack is that you can control your money and wagers without feeling pressured. Whether you are new and want to play with as little as 10 cents, or you are an experienced high-roller playing with a €2,500 hand, mobile blackjack has many wagering levels. Most mobile blackjack games begin with a minimum hand of €1, but there are many different stake variations out there to suit you.

Is mobile blackjack safe?

There is no hard and fast answer as to whether an online game is safe. However, because your safety is extremely important, online casinos will not only use a variety of industry standard procedures to protect your data (such as SSL encryption), they will independently audit their games to make sure they are trustworthy. Mobile blackjack, for instance, is regularly audited to account for accuracy in its RTP percentage and data safety. Online casinos like Mr Green are required to have licenses in order to operate, guaranteeing their fairness and security. Mobile blackjack is therefore safe, providing you play the game with a trusted online casino like Mr Green.

You can look out for a number of different things on a mobile casino to confirm its safety. These include certificates from eCONGRA, guaranteed encryption services and anti-virus software. You should always check that a casino has licenses from a certified and trusted gambling commission before playing with real money. These can usually be found at the bottom of an online casino. To stay secure when playing, you should remember to only use secure internet connections and not public networks that you do not recognise. If you follow this practical advice, mobile blackjack is perfectly safe and secure when played online.

Do I have the same chance of winning on mobile as on desktop?

Mobile casinos use the exact same RTP percentage on their blackjack games as their other online variants. This is because blackjack is developed by software companies on platforms that are programmed with RTP's and volatility rates, rather than by casinos themselves. A good developer will be transparent enough to let you know this information when visiting their website. As such, the RTP will be the same across all devices, regardless of whether you are using an internet browser or mobile app.

This is due to the software being developed for compatibility across numerous devices; blackjack is not programmed with separate RTP's. In short, the blackjack game doesn't change, only the browser and means of playing it. If you actually prefer a more fast-paced game, however, a mobile app may actually be your favourite option with faster winning rates. This is because apps integrate games with greater consideration of graphics and visual design elements, offering more of a "hook" for the player.
CHECK OUR TOP 3 CASINOS

3
0
0
€
121% up to $300 First deposit Bonus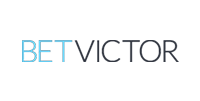 100% Bonus up to 300€ for the first deposit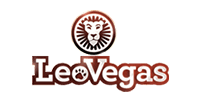 Up to €100 and 50 free spins