Betfred Casino
Blackjack Review ♠️
Expert Testing & In-depth Analysis
Betfred casino is one of the biggest online casinos in the gambling industry. It is powered by Playtech software and they deliver such as a wide variety of games. Betfred casino holds a licence in the jurisdiction of Gibraltar. If you like playing online casino games, you can enjoy some great games on Betfred which was established in 2005. It is one of the most famous online casinos in the UK and this is because of their great services. For Blackjack fans, this is the most exciting site to play some of your favourite Blackjack games. In this Betfred casino Blackjack review, you will get to understand how this is the perfect choice for you when it comes to Blackjack.
Betfred Casino information
Blackjack games
at Betfred Casino

21
There are so many Blackjack variants offered on Betfred casino and all of them are interesting to play. One of the Blackjack variant at Betfred is 21 duel Blackjack. This game takes inspiration from some of the poker games such as Omaha and Texas hold'em. Playing 21 duel Blackjack is quite interesting and you can opt in and start playing. The dealer and the player's main aim is to build the best hand from the two community cards that are at the centre of the table. There are also two dealt cards that the dealer and the player hold separately. The two cards are usually dealt in two manners: one of them is dealt to the player face up and the other one face down. The dealer also receives the cards the same way as the player. In the end, you get to build a hand with you're the face-up card and another one of the community cards. You have the option to hit or stand. If you choose to hit, the face-down card or the hole card, this serves as the third and last card in your hand. You can play this Blackjack game on the Betfred desktop version or on your mobile device.

Surrender
Blackjack Surrender is one of the most-known titles of its kind. Playtech really outdid themselves with this game. It features really outstanding graphics, great sounds and exciting gameplay. Blackjack surrender also has some exciting features and other customizable settings that players can enjoy. Blackjack is more of a standard Blackjack game. This game is played with a total of 6 decks and players have the option of playing it with 5 different hands simultaneously. Just like the name itself, this game utilises the surrender mechanism; if a player thinks that their initial hand is very weak to beat the dealer, they have the option of giving up. In this way, they get half of their initial bet back. The game also allows double, split and insurance. However, in this game, the dealer does not hit a soft 17. All these features contribute to the reasons why the casino edge is pretty low.

Live
You can play Live Blackjack at Betfred casino. This game features a live stream. You get to see the real life Blackjack table and the dealer. One of the main complaints from online players is that they do not like simulated Blackjack tables instead, they prefer to see a real live dealer dealing real cards. At Betfred this problem has been addressed and when a player plays live dealer Blackjack, they get to enjoy a great video quality that is streamed live from the live Playtech studio. Playtech has a rich reputation when it comes to offering live dealer games. The presentation of the live dealer Blackjack on this casino is of great quality. The dealers are very professional and they possess great skills. They have received training and players have the option of interacting with them via the live chat function that is available on the site. This makes the game even more interesting and more engaging. You can play Betfred casino's live Blackjack on your desktop, laptop, mobile device or any platform as long as it is supported. You can literally play this exciting game from anywhere and at any time. The interface is great and you can have a clear view of the betting options and the cards.
additional blackjack
information
Betfred Casino blackjack software

Betfred runs a top-level online casino that can be accessed via various platforms. Betfred casino's Blackjack is powered by Playtech software. Blackjack fans have the option of playing the various Blackjack games and variants that are available on this casino. You can play some of the most popular Blackjack games on this casino. The fact that the games are powered by Playtech you should rest assured that you have a lot of privilege to enjoy the wide range of Blackjack games. This is one of the best software providers and they have years of experience, which means they know exactly what players are looking for. All the Blackjack games on this casino boast high-quality graphics along with great sounds which all make the playability incredible. There is so much that this casino offers its Blackjack fans. The site is very easy to use and players can play their favourite games at any time. The Betfred mobile site is user-friendly and you can find most of Playtech's Blackjack games. There is also live dealer Blackjack which is from Playtech and the game is played from Playtech's studio. This software provider has done an exemplary job in general.

Betfred Casino Blackjack RTP

Return to Player represents the amount that is expected to be returned to the player after they have wagered a certain amount of money on a certain casino game. This means that it is the amount that a player theoretically expects to be paid out to them by the casino. This is based on the theoretical lifespan of the game the player is playing. Due to some statistical variations in the return to player formula the RTP might vary depending on the game you are playing. This means that the various Blackjack games on Betfred might have different RTPs. For example, Blackjack Scratchcard has an RTP of 95%, Blackjack Surrender has an RTP of 99.62%, and Blackjack Switch has an RTP of 99.87%. You can find more information about the Blackjack games Return to Player on Betfred's website. If you analyse these RTPs you can clearly see they are quite interesting. Playtech's games offer some of the best RTPs in the gambling industry. Betfred only has a theoretical Return to Player report published on their website. But since Playtech is a reputable provider, we can trust that the report is trustworthy.

Blackjack stake levels at Betfred Casino

Blackjack is one of the most played classic casino games, since it is the easiest to understand and playing is much fun. Another reason why this game is popular is because it has stake limits that cut across the pockets of any type of player. At Betfred there are minimum and maximum betting limits on their Blackjack games depending on the game a player chooses to play. Some of the limits grow progressively, starting with small bets which increase gradually increase with time. A player is the one who chooses the amount they want to stake. At Betfred Casino, you can place bets as low as £0.50. The maximum betting limit on the Blackjack games at Betfred can go up to £5,000. This is a wide range that should cater for every type of player. It doesn't matter how much you stake on this casino's game since winning depends on your skill of playing the game and you will still have maximum fun. You can find more information about the stake limits of the various Blackjack games at the Betfred website by clicking on the game you want this information offered. Betfred is indeed the best Blackjack casino in the gambling industry.

Withdrawal methods and times at Betfred Casino

After creating an account at Betfred, you can rest assured that making payments is an easy piece of work. After winning while playing your favourite Blackjack game you might want to withdraw funds from your account and doing that is easy. For the withdrawal transactions at Betfred there are limits, some fees involved and the time it takes for it to be fully processed. You can use various methods to request for withdrawals from your account such as debit cards, Neteller, Skrill, PayPal, or Bank Transfer. All the methods have a minimum withdrawal limit of £5. Debit cards have a maximum withdrawal limit of £9,999 and they have a waiting period of 1 to 3 days. Neteller has a maximum withdrawal limit of £4,000 and a wait period of 24 hours. Skrill has a maximum limit of £6,500 and the funds get into your account within 24 hours. PayPal has a maximum limit of £5,000 and Bank Transfer has a maximum limit of £25,000. PayPal takes only 24 hours while Bank Transfer might take between 3 to 7 days.

Betfred Casino Customer Service

Betfred is one of the most acclaimed online casinos, so it is obvious that this casino has a top-class customer support team. As long as you are a customer at Betfred casino you can rest assured that you will always get the answers to all your questions within a short time. Betfred casino has a well-trained customer service team that can be contacted 24/7. There are various methods that can be used to contact the customer support team such as email, phone number, and live chat. The live chat feature runs 24/7 and you can use it to contact the customer service. The email and phone number that can be used to contact them have been listed on the site. You can find them on the contact us page on Betfred. Calls from outside the UK and Ireland are subject to being tolled. In general, the customer support response time is almost instant for the phone calls and the live chat feature. Email responses might take some more time but it can never go beyond a day. In case you run a problem while playing, you can also find the solution on the FAQs section of this site.

Betfred Casino security

Betfred is an excellent online casino that has the right balance of quantity and quality. Betfred casino holds a license by the jurisdiction of Gibraltar and the UK Gambling Commission. This operator understands the various risks that are involved with internet use and that is why they have put across some measures to avoid any risk-related problems on their site. The casino understands how important it is to keep the customers safe and secure. They have done this by utilising a 128-bit SSL encryption. This makes it impossible for anybody to take advantage of the personal or financial details of a player that have been sent to and from the operator's servers. The servers are also guarded with high-quality firewall technology. So as to assure the players that the casino games at Betfred are fair, they have explained how random the process is on their FAQ section. Again, the fact that their games are from Playtech you can rest assured that they are completely fair and genuinely random.
Live dealer and live blackjack at Betfred Casino
You can play Live Blackjack on Betfred casino. This is an amazing feature of this casino. The Live dealer games are not simulated Blackjack games but rather, they are presented by real live dealers. These dealers are the ones that deal the cards. The live dealer Blackjack games are streamed live from the Playtech studio. Playtech is a well-known provider and that is an assurance that the live Blackjack offering on this casino is top-quality. The video quality is amazing and the graphics are top-notch. Players have the option of chatting with the dealers via the live chat feature that is available on the site during game time. This makes the game more interactive. Players can easily access Live Blackjack via various platforms. Live Blackjack is one of the most played live casino games and at Betfred you won't feel left out since the game has the most amazing features that can be found on a casino.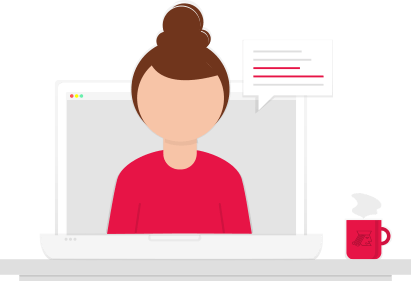 Betfred Casino FAQ's
Your Questions Answered
How many blackjack variants can you play at Betfred Casino?

There are various Blackjack games and variants offered at Betfred casino. All the games are listed on the site and there are more than 10 Blackjack games on this casino. There are some of the most popular Blackjack games offered on their site. You can even play Progressive Blackjack which is part of the casino's offering.

Can you win at blackjack at Betfred Casino?

Yes, any player can win at Betfred casino. The Blackjack games are fair and winning is very possible. The only thing that determines whether players can win on this casino is if you have the right skills and mastering the strategy to play this game.

Is Betfred Casino a safe and trustworthy place to play Blackjack?

Yes, Betfred is a safe and trustworthy place to play online Blackjack. This is one of the most reputable online casinos in the gambling industry. Betfred is a legal casino that offers some of the best services. They have some policies that ensure the accounts of players are kept safe. The games are fair and this has been stated on their site.

Does Betfred Casino offer any blackjack training for players?

Yes, Betfred offers their players Blackjack training. They have some Betfred Blackjack tutorials that can be used to practice playing the real games.

What is the best way to contact Betfred Casino?

There are various methods that can be used by players to contact the Betfred customer support team. All the methods are available for use 24/7 and you can contact the customer service at any time. The best method that can be used is the live chat feature and phone calls.

Do I have to download sоftware to play at Betfred Casino?

No, you don't have to download any software for you to play practice this casino. You just have to access their site via your desktop or mobile device.
CHECK OUR TOP 3 CASINOS

3
0
0
€
121% up to $300 First deposit Bonus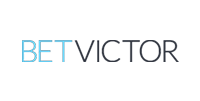 100% Bonus up to 300€ for the first deposit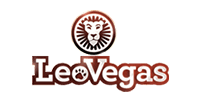 Up to €100 and 50 free spins