Blackjack vs. Craps - What's best and Which Brings the Highest Profits?
You have gone into a casino with let's say £100 in the pocket to try your luck. You are undecided about playing Blackjack vs Craps games. You are an inexperienced player and want to put your money where your mouth is tonight. Relax, we have got you covered in making this critical decision for tonight and possibly during many other nights from today. Below, we enumerate the differences, which game affords a player more chances to win, betting options, ease of learning and which game between the two should one choose.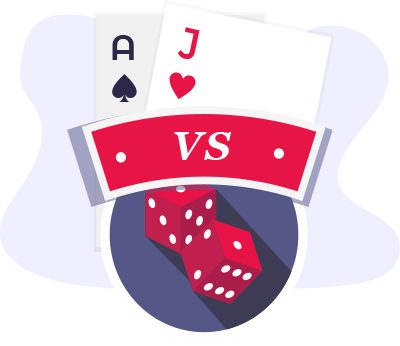 Main differences between

Blackjack and Craps
In Blackjack, each player strives to beat the dealer by obtaining a count that is close to 21 but without exceeding the said value. The game requires little attention and experience, thus, ideal for both inexperienced and players who frequent the house. Further, the game has basic strategies for guiding a player on when to hit, stand, double or split the cards which are before them. Current decisions are based on previous decisions.
Craps, on the other hand, employs the most basic skills when a player is rolling a dice. The game has simple rules which are easy for a player to understand. A player is required to place their bet on what will be rolled when the shooter rolls the dice. The betting structure and the number of bets against the house and the shooter are what makes all the difference. A player is not required to master any special skills during play for one to increase their winning streaks. One only requires to know which bets lower the house edge and not change every halfway through the game.
Do you have more chances to win

Blackjack or Craps?
For players who are willing to add a little more effort during betting, Blackjack offers more winning chances compared to Craps. Craps is undoubtedly fun to play, but the house's edge is significant, at 1.4% compared to the former's 0.5% subject to a casino and the table on which a player is sitting. The close to three times difference in house edge is worth every sacrifice in mastering the strategy charts and tips on how to lower the casino edge and play like a pro. What is more, it is legal to carry a cheat sheet with you into a casino even though this might attract ridicule from other players; it will surely make you smile to the bank.
In Craps, a player might have it easy interpreting the rules of the game, but players fail to understand that they similarly have lost their edge in the game. No matter how good one can be in a game, their chances of winning are significantly reduced when their edge is low. Blackjack then wins over Craps in providing player more winning chances.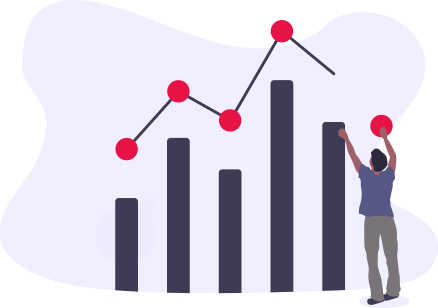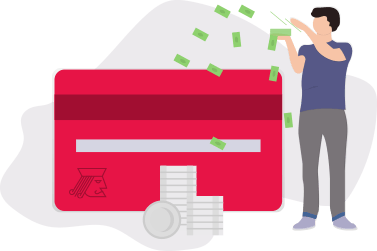 Blackjack vs Craps -
Which has the most betting options?
In Blackjack, depending on the cards selected by a player, one can choose from among 4 options: Stand, Hit, Split or Double. A player has the option to place insurance on their bet when their first card is an Ace. The basic options in the game include the hit and stand. During the hit, a player takes another card while one can choose to score on their both cards during the stand. A player also has an opportunity to split their cards between hands when their initial two cards have equal value including a set of cards with different faces.
The Craps has seven betting options for a player. The pass line bet is placed on the come out roll to secure a win when 7 or 11 are rolled. Secondly, there is the pass line odd or taking the odds, which is made after the pass line bet has been placed. There is also the don't pass line option which wins after a roll's outcome is 2 or 3. Other options in Craps include come bet, odd bet, field bet.
Easiest game to learn
Even though Craps has more betting options compared to the Blackjack, it is the easiest to play for a player. There are no basic strategies to be mastered, and the winning is purely on chance. Besides, one does not have to remember their previous moves when deciding on the present moves, which is a beautiful thing for new players. One only requires to stick to their chosen strategy for some time to have luck on their side. Blackjack affords players more winning odds since one plays against the house and not with experienced players. However, one has to master winning strategies which can take time.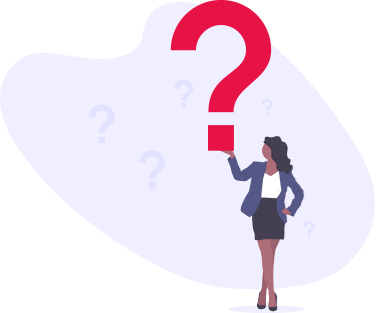 Blackjack or Craps -
Which one to choose?
For inexperienced players, the number of betting options in Craps notwithstanding, this is the game for you. All that you need to remember is to place your bet on the pass line once a new roller grabs the dice. Should the roller get a 7 or 11, lady luck will be on your side. You, however, lose when they obtain a 2, 3 or 12. If the roller obtains different numbers from above, the game continues.
What is more, it is easy for you to understand the game's odds and the house edge is only at 1.4%. This means that on average you can only lose a penny for every £ used on a bet. You can get more hours of fun playing Craps without having to worry about remembering anything or using a flawed card counting system, which can happen in Blackjack.
CHECK OUR TOP 3 CASINOS

3
0
0
€
121% up to $300 First deposit Bonus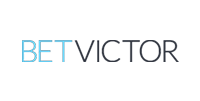 100% Bonus up to 300€ for the first deposit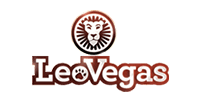 Up to €100 and 50 free spins