10Bet Live Casino Blackjack ♠️
Live Dealers & More Reviewed February 2023
Blackjack is one of the most popular casino games around, so it's little surprise that the likes of 10Bet Live Casino and other operators are putting the classic card game front and centre. Designed to replicate the thrills of playing at the table in land-based casinos, live dealer blackjack not only brings an immersive atmosphere but also encourages more engagement via 'bet behind' interaction and the freedom to spectate on live games as a player waits for their turn at the table. Furthermore, those after a 10Bet live blackjack experience with VIP perks will find plenty to love online at this operator, with exclusive tables and high stake prospects.
10Bet Casino Blackjack Bonus
No Welcome Offer
10Bet live casino
Information
Finding the best table

If you're interested in playing live blackjack at 10Bet, you'll need to take into account some specifics about available tables. If you're looking to enjoy the regular Live Blackjack game, you need to bear in mind that each table allows for a maximum of seven individual players. If the live casino lobby is particularly busy with would-be players, you may find yourself waiting a while until a seat becomes free. However, if you don't immediately quality for a seat, don't worry. While you wait, you're free to 'bet behind' one of those already seated and playing. This is a great way of keeping engaged with blackjack play until you're seated. What's more, it will get you acclimatised with the play behaviour of regulars which will serve you well if you decide to regularly bet behind in the future.

If you're a high roller looking for higher stakes, you're best served by the VIP tables on offer. These are dubbed 'Salon Prive' tables, with three such VIP tables available for play at any given time. These have significantly high entry requirements when it comes to available account balances and minimum bets, which we've broken down in more detail in later sections.

Minimum and maximum bets

Whether you're playing 10Bet blackjack on mobile or on your desktop, understanding minimum and maximum bet levels are important before you start playing. Most players looking to try their luck at blackjack in the live casino section will start with Live Blackjack. This variant provides a lower-cost entry point for beginners and intermediate players, with the bet behind option adding a further layer of low stakes play potential.

If you're instead looking for VIP play and high stakes, you'll be trying your luck at Salon Prive Blackjack. In addition to ensuring your overall account balance is suitably high enough, you need to consider sky-high betting minimums before you begin to play. Generally speaking, you'll have the choice of playing at three tables when you opt for Salon Prive Blackjack, with ascending minimum bet levels to match. At the lower end of the spectrum, minimum bets are approximately £1,300, while the second-tier table commands minimum bets of approximately £1,800. The most expensive table requires a minimum bet of approximately £2,500.

VIPs and live online games

Are you a self-proclaimed high roller looking for some VIP perks? 10Bet certainly has what you're after. Head to the live casino section of the website and you'll see a couple of eye-catching titles among the main game offering: Salon Prive Roulette and Salon Prive Blackjack. These table games from Evolution Gaming are marketed as 'Super VIP' titles, with high limits and seriously big stakes. As we're focusing on blackjack in this guide, we'll delve into Salon Prive Blackjack in a little more detail.

Interested in playing Salon Prive Blackjack like a Super VIP? You'll need an account balance to match. You'll need a minimum account balance of approximately £5,500 to even be eligible for a seat at one of the Salon Prive tables. Once you've been accepted for play, you'll be given exclusive access to your very own table. And by exclusive, we mean just that. You won't be playing alongside other players and nobody else can spectate. It's just you and the live dealer. You're free to play at your own pace, with more time to consider bets (approximately 50 seconds in the case of blackjack), while there's also scope for special requests to be entertained.

Safety and security

You needn't let safety concerns and security worries hamper your 10Bet live blackjack experience or enjoyment of any other live casino games offered by the operator. The casino operator utilises effective security technologies including 128-bit SSL digital encryption, which safeguards your sensitive data during financial transactions. These are the very same levels of encryption utilised by online banking systems, which should go some way in putting your worries to rest.

In addition to this, 10Bet utilises a protective firewall which serves a barrier between the operator website and external internet. This provides a further layer of protection for those using the site, minimising the chance of third parties gaining unauthorised access. Furthermore, additional verification steps have put in place to ensure дебит cards are being used properly by those individuals assigned to respective accounts. Secure lines or secure FTP is used to verify cards, while the operator never shares card details or bank information over the internet. It's worth stressing that this operator will never ask for your banking information over the phone during validation process steps. In the event of incorrect information relating to your cards be input at any point, the security protocols in place by the operator will automatically suspend the account in question.

Live blackjack tournaments

One of the biggest draws for players an online casino can offer is the prospect of live casino tournaments. These tournaments take the thrill of games like live blackjack one step further, introducing added prize potential and the chance of being crowned overall winner of a publicised tournament. What's more, in most cases, the final rounds of these tournaments are often played out in land-based casinos. When participating in tournaments, players should consider slight changes in game rules, with things like stricter time limits and higher betting limits a common introduction.

At the moment however, 10Bet Casino doesn't offer any live blackjack tournaments for players to participate in. That being said, with a healthy crop of live casino games, plus VIP focused titles like the Salon Prive selection, this will likely change in the future.
How is the live casino experience at 10Bet Casino?

Getting started with the live casino offering from 10Bet is incredibly straightforward, with the live casino section instantly accessible via the homepage. The live casino area of the website is incredibly user-friendly and easy to navigate, with promotions highlighted at the top of the page via banner and all available games neatly organised beneath. When it comes to game selection, all the casino staples are here to enjoy, including a few exciting variants. When you're ready to make your selection, simply click on your game of choice to launch a new window where the game can be played.

Players can look forward to an immersive live casino experience, with engaging visuals and dynamic sounds that help create an authentic atmosphere that puts you in the midst of the action. What's particularly attractive about the live casino offering at 10Bet is that all of its live games can be accessed via instant play, meaning there's no need to download additional software to your desktop or mobile device to get started. If you are looking to enjoy 10Bet blackjack on mobile however, you do have the option of downloading the dedicated 10Bet app to your device. This is advisable to ensure no shortcomings when playing on your tablet or smartphone.

Which games may I play live?

When it comes to live casino variety, there's a wealth of choice on offer when you play at 10Bet Casino, with ample choice of live casino favourites powered by Evolution Gaming. There's numerous table games to pick from, but for those looking to enjoy live blackjack, there's two standout titles to choose from. One of these is Live Blackjack, an entry-level take on the card game classic. With lower stakes, it's an ideal choice for those just starting out or those who don't wish to spend a fortune wagering. However, those players looking for significantly higher stakes can enjoy the thrills of Salon Prive Blackjack, an exciting alternative geared toward higher levels of VIP player. Tables are private and the prize potential is huge, but entry requirements and sky-high minimum betting limits need to be considered when playing this game.

Are there any live games which may be played for free?

Provided you have an eligible account for 10Bet Casino, you can experience all the titles on offer within the live casino section for free. There's a catch however. You can only try said games for free, rather than wager for free. Like any game you're trying via demo play, you're not limited when it comes to enjoying game functionality and features. However, it's worth pointing out that any demo games enjoyed from the live casino section won't in fact feature a genuine live dealer. You will of course be presented with a proxy in place of a live dealer, with pre-recorded footage being used in place of live streamed interactions.

If you're completely new to the world of live casino gaming, finding your feet via demo play is highly advised. Not only will it get you used to what it feels like to play with live dealer interaction, it will get you acclimatised to playing pace and the general atmosphere of live casino gameplay. What's more, should you be looking to try your luck at one of the less common variants on offer from the live casino game selection, trying a game for free before you part with your hard-earned cash is an absolute must.

Can the casino cheat during live play?

This is a question many people new to the idea of live casino gaming online have and it's an entirely valid concern. In theory, the only way for an operator to act erroneously and cheat the player during play of one of these live casino games is if the dealer behaves questionably. Take blackjack or any card game as an example. The only way for the casino to effectively cheat the player is for the dealer involved to manipulate card deals or interfere with card decks used in any given game. While this can happen rarely in land-based casinos, the chances of such behaviour occurring online as you enjoy 10Bet live casino games is very unlikely.

10Bet is fully licensed and regulated, holding a licence with the Great Britain Gambling Commission. This alone should provide UK players with peace of mind when enjoying a punt on one of the many live casino games available online with the operator. The implications of an established operator like 10Bet being caught out for cheating customers are serious, with massive potential penalties and the risk of losing licenses just a couple of consequences any legitimate operator will want to avoid.

How do I play a live game online?

Playing live casino games like Live Blackjack and Salon Prive Blackjack at 10Bet Casino is incredibly straightforward. To start, simply login to the operator website and click the 'Live Casino' tab. You'll then be taken to the live casino section. Here you'll see information on promotional bonuses, such as the 10bet sign up bonus, at the top of the page in the form of a banner, along with the full selection of available live games laid out below. Compared to the regular gaming lobby, the selection of available live games is relatively small, but you can still use the sort tool to arrange games by popularity or date added if you wish. Once you've decided on which game you'd like to play, simply click on it to select. This will launch a new window in which the game can be played.

If you're playing blackjack or a table game and the said table is busy, you'll have the option of betting behind those at play. You can continue to do this until a seat becomes available. Once you are engaged in actual play at a table, a user-friendly interface will keep you informed of round information and minimum bet requirements. What's more, you have the live dealer to guide you through the steps of play in any given round.

Is there a different deposit method for live online casino?

When it comes to making a deposit in order to play live casino games at 10Bet, you don't have to worry about things being too different from the norm. You can add money to your account as you normally would, with the funds being eligible for wagering at live blackjack and other live casino titles. There are some exceptions to consider, however.

One such exception applies to adding minimum deposits in order to trigger potential live casino bonuses. When adding deposits in order to pocket promotional bonuses for use with live casino games like blackjack, e-wallet accounts such as Skrill and Neteller cannot be used.
10Bet Casino Blackjack Bonus
No Welcome Offer
CHECK OUR TOP 3 CASINOS

1
4
0
€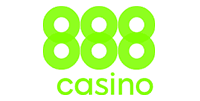 100% up to 140€ for your first deposit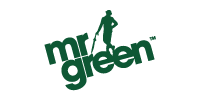 100% up to 100€ for the first deposit
121% up to $300 First deposit Bonus