Aspers Casino
Mobile Blackjack ♠️
Play Anywhere Using The App & Mobile Site
The Aspers Casino Mobile browser offers a high-quality browsing experience that gives you the chance to enjoy all of your favourite casino games on the go, including Blackjack. The app itself features games that are brought to you by some of the best software developers in the industry. The Blackjack games, for instance, are mostly delivered by NetEnt, one of the most popular game developers. There are 3 great Blackjack games that can be enjoyed on the go and there are also some live games that can be played too. With this app, you won't have to compromise on quality, you will really feel like you are enjoying the full online casino experience.
Aspers Casino Android App
The Aspers Casino Android App is available to download at the Google Play Store and is free to download. The receptacle mobile device will require the minimum of Android 4.4 KitKat and 3MB space for the app to be downloaded.

Aspers Casino iOS App
There is no official iOS app for Aspers Casino. You can enjoy a game of Blackjack on the go, however, simply by navigating to the website using the Safari browser.

Aspers Casino Windows App
Again, there isn't an app that can be used on Windows devices. The casino does have a browser that is optimised for mobile usage, however. This means that you can play a game of Blackjack on your Windows device without sacrificing any game quality.

Aspers Casino Mobile Site
The Aspers Casino mobile site is fantastic. It gives you the chance to play games in great quality on any mobile device. It is easy to use, just navigate to the Aspers website using whichever browser your mobile device uses and there is no need to download any APK files. There is also no need for you to visit an app store and install yet another app on your mobile phone, saving you precious storage space on your device.
Aspers Casino MOBILE INFORMATION
Playing blackjack on my mobile device

Aspers Casino has a really great reputation when it comes to their online casino offering and this is no different when it comes to enjoying the experience on a mobile device. NetEnt ensures that the quality of the games on offer gives you something to look forward to, including live versions of the game. Indeed,  Aspers live casino reviews show that this is one of the best live gaming experiences available. Aspers Casino, meanwhile, provides a website that is easy to navigate on the go. You can be sure that both gameplay and the browsing experience is not compromised in any way when you play on the go.

Advantages of mobile blackjack

There are many advantages to playing mobile Blackjack. Firstly, playing on a mobile device means that you can play anywhere at any time in a discreet manner. If you like to play during your lunch break, for instance, nobody ever needs to know because only you can see your mobile screen. If you want to play during a family get together, you can just nip out for a bit and enjoy some time playing wherever you are. It can give you the escape many of us sometimes need during these occasions. Playing on a mobile device also gives you the chance to use tools to help you with your game. You could, for instance, use a mobile card counting tool to help improve your chances of winning.

Are online blackjack games legal on mobile?

Absolutely, there is no difference between playing on the full website to playing on a mobile browser. So long as you meet the requirements of the casino, it is perfectly legal for you to play Blackjack on your mobile. The casino does have legal obligations to ensure that you are gambling responsibly. If they suspect that there is a problem this could affect whether you can use your mobile for playing games, otherwise playing on your mobile is perfectly legitimate.

Getting started at Aspers Casino's online mobile blackjack

To get started with Aspers Casino online Blackjack, you simply need to use your mobile browser and navigate to their website. The browser will be automatically set up for mobile play, there is no need for you to do anything. You won't have to download any files or a specific app, you can just start to play straight away. If you haven't registered with the casino, you will need to do this before you can join in games. Registration can be handled through the mobile browser and is an extremely simple process.
Aspers Casino MOBILE FAQs
Which is the best mobile device to play blackjack on?

This really is all a matter of personal preference. When you play mobile Blackjack at Aspers Casino you don't have to download an app, you simply play it in the browser on your device. This means that there is no difference in the quality of the browsing experience between devices because the mobile site is the same across all platforms. The best device, therefore, to play Blackjack on this the device that you like the most. There is no need to worry about changing your device to optimise your time playing games at Aspers Casino.

Do I have to be online to play on my mobile?

You don't necessarily have to be online to play at Aspers Casino on your mobile. You will, however, need some sort of data connectivity, whether that is 4G or 3G. This is great because it gives you the opportunity to play no matter where you are, most devices can pick up data connections nearly everywhere these days. Data can be expensive, however, so always try and use Wi-Fi where you can.

Can you play mobile blackjack for real money?

Absolutely, when you play mobile Blackjack you are playing in just the same way that you would on the full website. This means that when you play, you are playing for real money. You will need to make a deposit, however, to play but this can be completed even on the mobile website. If you are lucky enough to win, you can even request a withdrawal of your cash through the mobile website. The mobile website can handle everything that the full website can.

Is mobile blackjack safe?

Aspers Casino would not risk building a mobile website that is not safe. Any casino understands that there are risks to both customer data and their account balances when they play at their casino. They also recognise that if this information or the funds were compromised in any way that it would be extremely detrimental to the casino. This means that they invest extensively in ensuring that mobile gaming is safe. They employ the best developers to ensure security and they constantly monitor their platforms for any anomalies. You are completely safe on the mobile website for Aspers Casino.

Do I have the same chance of winning on mobile as on desktop?

Yes, all that changes when you play in a mobile device is the browsing experience. The games are still exactly the same and the casino still offers the same odds of you winning. You can be sure that playing on a mobile device does not harm your chances of winning in any way.
CHECK OUR TOP 3 CASINOS

3
0
0
€
121% up to $300 First deposit Bonus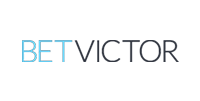 100% Bonus up to 300€ for the first deposit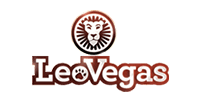 Up to €100 and 50 free spins