Pull up a chair at Betfred's exclusive £10,000,000 Blackjack table where you could win up to 1,000,000 times your stake!
Betfred is offering a £10 million jackpot to players of the blackjack game. The promotion starts from the first of January and runs until the 23rd of December 2019. It may end earlier if the total value of all prizes paid out exceeds £10,000,000. In this promotion, players do not have to beat the dealer. All they are supposed to do is to make a hand of six to thirteen cards without bursting for them to have a chance at winning prizes in the promotion.
The Features of the Promotion
The making out of these hands is called the Charlie rule. The rule states that a player wins whether or not he or she has beaten the dealer as longs as he attains a hand comprising of a given number of cards without bursting. The number of cards that a Charlie's hand holds denotes the hand. For example, an eight-card hand that is not bursting can be referred to as 8 Card Charlie. Bursting is denoted by exceeding 21 points when all cards' values on a hand are put together in the base game.
The wins are multiplied according to the number of cards that the player makes without bursting. The more the number of cards, the higher the number of times that the stake is multiplied. Six Card Charlie earns the player a bonus of 1x the initial stake while the highest is a 13 card Charlie that earns the player 1,000,000x the initial stake.
Other Things That Players Need to Know
The outcome of the base game does not affect the probability of winning the prize money other than the case of bursting or when the player's hand has six to 13 cards that came from a split of a two-card deal. Players are not required to stake more than they had staked in the initial game when playing for the prize money. However, the winnings are pegged on their initial stake. The minimum initial stake for playing the Blackjack game is $1. The table limit determines the maximum a player can stake. However, any stakes over £10 are determined by the initial stake of £10 when determining the bonus wins.
Blackjack games at Betfred
are played using six card decks. Players can draw on a soft 21 but cannot be allowed to draw more than 13 cards on a single hand despite the total points in the hand. A soft 21 is the case where a player has 21 points but also has an Ace, which is valued at 11 points.
CHECK OUR TOP 3 CASINOS

3
0
0
€
121% up to $300 First deposit Bonus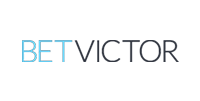 100% Bonus up to 300€ for the first deposit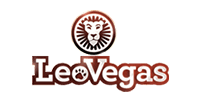 Up to €100 and 50 free spins