£7,000 Slots Battle: Compete for Prizes in the Ultimate Showdown
The heat is on as an exciting £7,000 Slots Battle takes center stage, offering players the chance to engage in a thrilling competition and win a share of the impressive prize pool.
Get ready to pick your champion and stake your claim in this captivating promotion featuring two popular games. Who will emerge victorious in this showdown of luck and strategy?
Pitting Games Against Each Other
In this riveting promotion, the spotlight shines on two captivating games – Flaming Tiki and Blazing Piranhas. Players can opt in and stake a minimum of £10 on the game they believe will emerge as the winner. The game that garners the highest number of stakes will be crowned the ultimate champion, and its supporters will share the spoils.
How to Participate
Participation is simple and accessible to all players at
Mr Green Casino
. Players need to click the 'Opt In' button and place a minimum cash stake of £10 on either Flaming Tiki or Blazing Piranhas during the promotion period. This grants them an entry into the prize draw and a chance to be part of the winning circle.
Sharing the Prize Pot
The prize pot boasts an impressive total of £7,000, distributed equally among the winning participants. If, for instance, 7,000 players qualify by staking £10 or more, each of them will receive a £1 share. This fair distribution ensures that all qualifying players have a shot at claiming their reward. Prizes are awarded as cash, adding to the thrill of victory.
Key Details to Remember
To make the most of this thrilling opportunity, players are encouraged to opt in, stake their bets, and support their chosen game. Key details to keep in mind include the promotion period, which runs from 23rd August 2023 to 29th August 2023, with winners receiving their payouts on 30th August 2023.
A Challenge of Strategy and Luck
The £7,000 Slots Battle invites players to engage their
strategic prowess
and embrace the unpredictability of luck. It's a showdown that captures the essence of iGaming, offering both experienced players and newcomers a chance to partake in a unique and rewarding competition.
Claim Your Victory
As the promotion draws near, the excitement mounts. Will you place your bets on Flaming Tiki or Blazing Piranhas? The stage is set for an unforgettable gaming face-off, where your choice could lead you to a slice of the £7,000 prize pool. Get ready to immerse yourself in the thrill of the £7,000 Slots Battle!
CHECK OUR TOP 3 CASINOS

3
0
0
€
121% up to $300 First deposit Bonus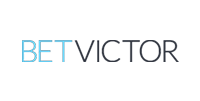 100% Bonus up to 300€ for the first deposit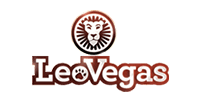 Up to €100 and 50 free spins