Get Bonuses, Free Spins & Cash Prizes With The CasinoClub At Casino.com
Casino.com are giving players the chance to join one of the hottest clubs in town, CasinoClub. Designed to reward loyal customers and present players with challenges that they can really sink their teeth into. This club will definitely enhance your gameplay with the casino. Not only that but you will also earn yourself some fantastic rewards in the process.
How the CasinoClub works
Once you have joined the club by clicking through the link on the promotions page, you will be invited to complete challenges. These will be set daily although you will sometimes be invited to complete special one-off challenges which will usually revolve around a theme. As you complete challenges, which will be based on your favourite games within the casino, you will earn yourself coins, bonuses, free spins and perhaps even cash prizes. You will also unlock more and more challenges and will travel through levels, earning yourself trophies and working towards the ultimate goal of becoming a VIP member.
What can I do with the coins?
When you complete challenges you will be rewarded with coins. You can take any coins that you earn along to the club store and use them to purchase features that you can use during your play at the casino. These features include things such as free spins, bonuses and golden chips. Work your way towards VIP membership status and there will be even more items available for you to purchase. There will be exclusive VIP specials along with bigger bonuses, super spins and golden chips on offer.
Terms and conditions
As with every offer at any casino, there are always terms and conditions which must be followed. Firstly, to be eligible for this promotion you will need to opt-in. You can do this by following the link on the promotions page. Once you do opt-in you can see all the information about each challenge before you complete it on the challenge page. You can complete challenges using real money or bonus money, although all daily challenges must be completed by 23:59 (GMT). If you are part of the way through when that time hits, you will lose your progress. Themed challenges will be available to complete only once and may have time restrictions, so you should read the description carefully before deciding if you want to take the challenge on. There may also be minimum bet conditions, which will be prescribed in the challenge description. Recurring challenges will also be available but will reset every Monday at 00:01 (GMT). If you don't finish the challenge by the time it resets it will be considered as incomplete and rewards will not be paid out.
The Sum Up
Don't delay in joining one of the hottest clubs in town, CasinoClub and
enhance your casino.com user experience!
CHECK OUR TOP 3 CASINOS

3
0
0
€
121% up to $300 First deposit Bonus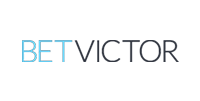 100% Bonus up to 300€ for the first deposit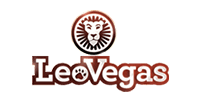 Up to €100 and 50 free spins