Win Up To 450 Bonus Spins And A Share Of £1000 Cash with the Betway Casino Slot Wars Football Shootout Offer
In the Betway Casino slot wars Football shootout, you have a chance to walk away with a whopping 450 free spins and a share of £1,000 prize money. For you to join the offer, you must opt into the bonus offer at the website on logging in. Then you will have to back one of the virtual teams on the Virtual Games section. The representation of the teams is by various video slot games at the casino. And, these titles are the ones that you will play with the free spins discussed at the top.
Particulars of the promotion
This virtual football promotion starts on 15th August and ends on 4th September 2019. To take part in the promotion, you must wager on at least one of the selected teams within the promotion period. If you make any deposits made out of the promotional period, the wager will not count when tallying the results. This promotion is available to all players in the UK both with existing and new accounts opened during the promotion period.
Process of Opting into the Betway Casino Slot Wars Football Shootout
Log into your Betway account
and head to the promotions page. Select the bonus type that you want to join and click the op- in button at the bonus. Then, you can wager the £20 any time within the said period in one of the available slots. There will be three wagering rounds with four teams in each. Each of the three rounds will have different slot titles for the opposing virtual teams. The final round will pit the winners of round one against the winners of round two. Prizes will be distributed in the course of the promotion.
Winner Selection
The casino will pick the team that has the highest amount of active wagers during the period of the promotion. In order to be eligible for the bonus spins, you must wager at least £20 on the selected game. If your team is selected, you will receive a prize that depends on the amount you wagered compared to the total.
This prize may vary from 10 bonus spins for the minimum deposit amount of £20. Increasing to over 150 bonus spins if you wager over £5,000 on the winning team. If you make it to the final round, you will get a share of the £1,000 available for winners. The bonus rounds are offered to give you a chance to win more bonuses and a share of the overall prize money.
*See betway Casino for the full Terms & Conditions
CHECK OUR TOP 3 CASINOS

3
0
0
€
121% up to $300 First deposit Bonus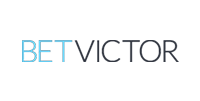 100% Bonus up to 300€ for the first deposit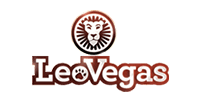 Up to €100 and 50 free spins