Over £1,000 Up For Grabs Every Day With Betvictor Daily Jackpots
Gamers on BetVictor have a chance to partake on any of their 3 jackpots each day with this quality
BetVictor Promotion
. It is open to all people who have an account, with over £1,000 up for grabs every day. Each of the three jackpots has a unique way of approach, but the motivation for winning is vested on the gamer.
The BetVictor Daily Jackpots
BetVictor Daily Jackpots are in the form of three Progressive Jackpots.
Flash Jackpot
This the most common, with random pop-ups throughout the day. There is a minimum starting value of £100 for the jackpot. As more and more people place their stakes on it, the jackpot grows. A win is a single spin from one user, and once awarded, another jackpot is set. The winner's account wallet will receive the amount won. The winnings are rapid and may occur several times in a day.
Daily Jackpot
There will be a winner of the Daily Jackpot by at 2300 hrs every day. As they spin, the stakes grow the prize money. Between 2030 hrs and 2300 hrs (considered the Hot Zone) when the day's payout is scheduled, the chances of winning increases exponentially. At 2300 hrs, the announcement of the winner occurs, and the preparations for the next day's jackpot begins. The start off amount for this jackpot is £1,000.
Mega Jackpot
The biggest of them all is the mega jackpot. It brings together the other 2 jackpots, with a percentage amount from both competitions pooled into one pot. As bettors grow their stakes, so is the amount on the mega jackpot. The amount accrued is divided into two; the take-home prize and the start off amount for the next mega jackpot. There is no specific timeline for the competition as a single spin can start and finish the jackpot. £20,000 is the minimum amount to start the jackpot, but there is no limit on the maximum Jackpot.
Terms and Conditions for BetVictor Daily Jackpots
The jackpots go live when they appear of BetVictor's reels. Bettors can play the daily jackpots, and the more one invests, the higher their chances of winning. The jackpot is allocated 4% of the betting amount.
Owing to the number of participants in the jackpots, internet connectivity might slow down the tempo, but the winning procedure is always on course. There is only one winner at a time. In the case of two jackpots wins at a similar time, the award of the prize monies will be in the respective order.
The online casino reserves the right to deactivate, re-model or halt the jackpots without prior communication. If they halt or deactivate, the jackpot amount will be the same as before.
CHECK OUR TOP 3 CASINOS

3
0
0
€
121% up to $300 First deposit Bonus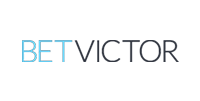 100% Bonus up to 300€ for the first deposit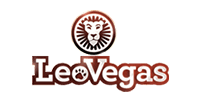 Up to €100 and 50 free spins