Win £50,000 At Live Blackjack With The Betvictor Casino Blackjack Jackpot Offer
You have a chance to win some £50,000 cash for taking part in the Betvictor casino Blackjack Jackpot. This competition is open to all players at the casino. To take part in the competition, you should play live blackjack at dedicated live casino tables. You can find these by heading to the live casino section using your mobile device or the desktop.
Terms of the Betvictor Casino Blackjack Jackpot Offer
If your first three cards are 7s of a single suit in a single hand (you should not split) and the first card to the dealer is also a 7 of the same suit, you will go home with the whole jackpot amount. Here is an example; if you are dealt the first, second, and third card is a diamond 7s and the dealer's first card is a 7s of a diamond, the grand prize is yours. If you bust, you are not eligible to take part in the competition.
The jackpot takes place from the 20th of September 2019 until someone wins the jackpot. The casino will deposit the winnings into the winner's account within 48 hours after the win. This win does not come with any additional wagering requirements. The winner can withdraw it as soon as gets into their accounts. Behind bets are not eligible for the jackpot prize.
£250 Casino Live Bonus
One of the other available
bonuses for blackjack
is the £250 Casino Live Bonus. You receive it if you are dealt the first three cards as 7s in a suit in a single hand (no splitting of hands). But the dealer does not get the first card as 7s of the same suit as your card.
If you win the live casino bonus, you will receive the amount the day after winning the cash. The amount will be available as a bonus amount subject to a wagering requirement of five times before it is available for withdrawal. The amount will expire within three days if you do not complete the wagering requirement. Also, you will need to wager a total of £1,250 to convert your bonus to cash. If after wagering the amount some cash remains in the bonus funds, the casino will convert the amount left in the bonus funds into cash.
The promotion is available for betting in various currencies. Similar units apply for both Euros and Pounds. Any other currency will be calculated in either Euros or Pounds. BetVictor uses the prevailing rates of the day to calculate the equivalent in other currencies. The maximum real cash amount that you can receive from
BetVictor Casino blackjack software
is £25,000 a day. However, this does not include the jackpot win as it is a fixed amount. Finally, there is no limit to how many times players can play on the eligible live casino tables.
CHECK OUR TOP 3 CASINOS

3
0
0
€
121% up to $300 First deposit Bonus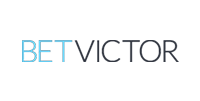 100% Bonus up to 300€ for the first deposit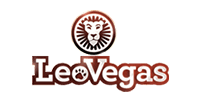 Up to €100 and 50 free spins