Ladbrokes Casino
Mobile Blackjack ♠️
Play Anywhere Using The App & Mobile Site
As one of the most well-established gambling brands in the UK, Ladbrokes has both a brick-and-mortar and online presence. Having been founded in the Victorian era, Ladbrokes contemporary reputation is bolstered by their safety and reliability, with the casino holding licenses from the UK Gambling Commission, while regularly auditing their games with Gaming Laboratories International to ensure fairness. What's more, Ladbrokes online casino is fully compatible with mobile devices, with both a Ladbrokes Casino Mobile app and an optimised website, offering blackjack among other casino classics.
This Ladbrokes casino review looks at their mobile offerings. Whether you're looking for table games or online slots, the Ladbroke mobile casino allows users to play whenever and wherever they want to.
Ladbrokes Casino Android App
Ladbrokes mobile casino is available on Android devices with a downloadable app available from the Google Play Store. The app is free to download and use, and is fully compatible with existing accounts with Ladbrokes. To get playing, simply login with your details or register as a new user upon downloading the app, deposit your money and choose a lobby.

Ladbrokes Casino iOS App
Ladbrokes mobile casino is available for iOS devices with a free app available from the Apple App Store. After downloading the app, you will be prompted by a login screen where you can use an existing account or register as a new user to enjoy a bonus welcome offer.


Ladbrokes Casino Windows App
Although Ladbroke provides apps for iOS and Android devices, it does not offer a dedicated app for Windows phones or tablets. Instead, users with a Windows device can enjoy the mobile casino by visiting Ladbrokes in their device's internet browser. Ladbrokes casino has been optimised for mobile play.

Ladbrokes Casino Mobile Site
Ladbrokes mobile casino is available on all mobile devices via an internet browser. Ladbrokes mobile casino offers the same casino favourites as its online casino, with only some limitations. Everything from progressive jackpot video slots through table games are provided by Playtech, offering high-tech graphics and smooth animations on your handheld device.
Ladbrokes Casino MOBILE INFORMATION
Playing blackjack on my mobile device

Mobile blackjack works just the same as any other online variant of the game. You can choose to play a great deal of versions with a number of minimum stake requirements and rules of play. As a very popular table game, blackjack has been frequently incorporated into online casinos, having been developed by a number of high-tech software designers with stunning graphics and immersive sound effects. Playing blackjack on a portable device is just as easy — if not more convenient — as playing via a computer. Over the last decade in particular, mobile blackjack has been developed specifically with tablets and smartphones in mind, with flashy animations and easy-to-navigate table menus.

The reason for this is quite simple: blackjack can be easily translated into a mobile casino game which mimics a real-life player-dealer setup with card decks, chips and wagering settings. Simply use your finger to swipe and tap the screen to place your bets and get as close to a virtual hand of 21 as possible. Remember to deposit enough money into your account before playing, make sure you take breaks to avoid eye-strain and make sure you have a stable internet connection.

Advantages of mobile blackjack

There are many advantages to playing mobile blackjack over the standard online and real-life casino varieties. In particular, mobile blackjack allows you to play whenever and wherever you want to, at a pace and stake level which is comfortable for you. The easy-to-access qualities of mobile blackjack are complemented by its simplicity as a game. Whether you are an expert or novice of the game, mobile blackjack offers an excellent representation of it, where players can keep at it for as long — or short — a time as they'd like to. In terms of accessibility, players can test their skills on the sofa or even in a waiting room when killing time.

Because the future of the casino business is tied to the development of mobile play, mobile blackjack has been developed to a high-standard and compatible with all major mobile operating systems. What's more, mobile play offers you a number of different varieties of blackjack at the quick tap of the finger. These include standard online casino and live casino versions of blackjack, as well as a number of different rules and variations. From American blackjack through European blackjack and multi-hand blackjack, it is easy to both get started and change between games with a mobile device.


Are online blackjack games legal on mobile?

There is no hard and fast universal law on gambling on a mobile device. In short, if you are in the UK and most of the Western world, playing blackjack on your mobile via a reputable casino is perfectly legal. The only issues with online casinos occur in countries where gambling and games of chance are either severely restricted or banned altogether. Many areas of the Middle East and South Asia prohibit all forms of gambling, whilst other countries have unique laws in place to restrict online play.

In countries where gambling is legal and regulated like the UK, casinos receive licenses to operate. This means that online casinos like Ladbrokes are not only completely legal to play on a mobile, but they are also secure and safe. Regulations vary around the world, and so players must look at the local laws to find out if mobile blackjack is legal. Furthermore, casinos will implement their own restrictions on players from different countries. Ladbrokes, for instance, will not allow players based in countries where gambling is either illegal or where they do not have licenses, from Afghanistan all the way up to Zimbabwe.


Getting started at Ladbrokes Casino's online mobile blackjack

Ladbrokes makes it very easy to get started with their mobile blackjack games. After installing their app (iOS or Android) or visiting their mobile compatible casino website, simply login and visit their table games lobby for a list of available blackjack games. In total, Ladbrokes have some 43 different blackjack games available for online users to play. As such, one of the advantages of playing with Ladbrokes mobile casino is the plenitude of games, from poker through slots.

Mobile users can choose from multi-hand blackjack through American-style blackjack on their mobile, or opt for live blackjack featuring real card decks and dealers live streamed with top-quality webcams. Once you have chosen your game, you enter the table area where you can set your wager, game speed and side bets with a simple tap of the finger and type of the keypad. For live players, you will enter a lobby where you can choose your game based on the minimum stake and the number of players. Simply choose a table and place a wager to begin live blackjack on your mobile. Remember to deposit enough money into your account before playing.

Ladbrokes Casino MOBILE FAQs
Which is the best mobile device to play blackjack on?

There is such a wide variety of different mobile devices out there with a number of different qualities that make them special. Whether it's a super HD screen or fast processing power, any mobile device which can offer you a comfortable view, sharp graphics, immersive sound and a stable internet connection is good for playing blackjack. This is because mobile blackjack has been developed for all major operating systems, meaning no particular mobile device is better than others.

However, if you are wanting to play via a downloadable app, an Apple iOS or Android mobile device will be preferable. This is because, although mobile casinos are accessible through all mobile internet browsers, iOS and Android have the most number of dedicated casino apps. If an app is not important to you, opt for a new mobile device with a sharp screen and decent processing power. This will mean your device will not stutter when playing online graphics, allowing for a more immersive and uninterrupted game of blackjack.

Do I have to be online to play on my mobile?

In short, you have to be online to play blackjack on your mobile for money. However, many apps and online demos will allow you to play hypothetical games of blackjack without wagering any real money. These can be found easily by simply typing "blackjack" into your app store, or by searching online blackjack demos from developers like Playtech. Although you will not have a full and authentic experience, these games can be ideal for novices looking to hone their skills before wagering with real money.

To play with real money, you must be online as otherwise the online casino will not be able to update your hand or winnings. This is particularly true for live blackjack, where you need a stable internet connection in order to view, listen and play with the real-life dealer. When playing video and virtual blackjack games on a mobile casino, if you are disconnected from the internet, you can often reconnect and play from the same position before the interruption.


Can you play mobile blackjack for real money?

Mobile blackjack has been designed to be played for real money at real online casinos, sometimes with real live dealers (if you choose a live mobile casino). This means that in order to place a bet, you must deposit real money into your account via one of the accepted methods. For a mobile casino like Ladbrokes, you must login to your account and visit the "banking" page under your profile settings, to deposit money via card or eWallet payments.

One of the advantages of mobile blackjack is that you can find and set your bets within whatever budget bracket feels comfortable to you, with options to bet as little as £1 to as large as £2,500 (and often more). The larger wagering games tend to have more favourable odds. Some mobile casinos will even let you place a bet of 10p on a blackjack game. If you are new to online gaming, it is often worth participating in the welcome package which will include bonuses to use on mobile blackjack. These can be withdrawn after reaching the specified wagering requirements.


Is mobile blackjack safe?

If you choose to play mobile blackjack with a reputable online casino with a valid license, you are most likely to be safe and secure when playing. Online casinos like Ladbrokes take their customers safety seriously, employing a number of security measures to protect both your information and data from unauthorised use. This also works to prevent any unlawful processing of money, accidental loss of money, destruction or damage. This protection is usually made via Secure Sockets Layer (SSL) encryption technology. This means that data pertaining to your registration and card payment remains private and protected.

Furthermore, casinos audit their games to test their fairness and reliability. These ensure that games like blackjack accurately maintain their specified return to player (RTP) percentage. However, when playing blackjack on your mobile, it is important to stay safe yourself. You can do this by only playing on known and secure internet networks, and not playing on unrecognisable wireless networks, especially if you are playing in a public place. What's more, you should ensure that the online casino has valid gambling licenses. This can be found at the bottom of the online casino's website.


Do I have the same chance of winning on mobile as on desktop?

You have the exact same chances of winning blackjack on a mobile device as on a desktop. This is because software platforms develop their games for universal use – whether this is on a laptop, desktop, mobile browser or dedicated mobile app. A casino like Ladbrokes runs on Playtech software, meaning its games will have the same RTP on each device no matter where it is played. Such games are further audited independently to ensure that they are both fair and accurate.

As an industry standard, this is done by running and analysing each game through a Random Number Generator (RNG). The only circumstance where an RTP may be different is on a game developed specifically for a particular device and not available on any other device. In this case the game is unique and can only be played on one device. The fairness of a mobile casino is a concern for many players. The industry standard is enforced by Ladbrokes, and the casino has a license (no. 1611) with regulation by the British Gambling Commission to ensure that mobile blackjack is fair.
CHECK OUR TOP 3 CASINOS

3
0
0
€
121% up to $300 First deposit Bonus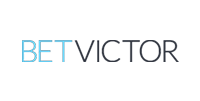 100% Bonus up to 300€ for the first deposit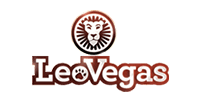 Up to €100 and 50 free spins