Ladbrokes Casino
Live Casino Blackjack ♠️
Live Dealers & More Reviewed June 2023
Ladbrokes is one of the oldest betting operators in the UK. This operator has managed to keep the tradition alive by regularly upgrading their offerings so that they can meet the high standards of gaming. The casino is popular for their Playtech-powered games. Ladbrokes has a live casino section that has live dealer games and one of the most popular offering is the live dealer Blackjack. There is a good number of live dealer Blackjack games and they offer various betting limits for every table. The games are presented by the casino's real live dealers who make the game more interesting. Ladbrokes live casino ensures that all Blackjack fans have the best live experience. Players are given the option to even chat with the dealers and other Ladbrokes casino players.

Ladbrokes Casino live casino
Information
Finding the best table

Amongst the game selection in the live casino, there are some interesting variants for you to play. There is a multi-table option on Ladbrokes casino meaning that you can choose three different games and play them simultaneously. The number of live Blackjack tables is unlimited and there is nothing better than this. You will find any of your favourite table and stunning dealers who are smartly dressed. There are cool settings and so many dedicated players to play alongside on the live casino section. You can explore the various Blackjack tables and games that you can play on this live casino. Most of these Blackjack tables give players a chance to bet on multiple hands and to bet behind. There are even some of the tables that have EU dealing style. This basically means that a dealer draws their second card after you have made all your decisions. As for the multi-hand option, you are given an opportunity to double your chances of winning because you take two seats at the table. The bet behind option is one of the best features since the Playtech live studios are famous and the tables fill up quickly. There is so much for you to choose from when it comes to live dealer Blackjack.

Minimum and maximum bets

At Ladbrokes casino there is so much to explore especially when it comes to the Blackjack tables offered. At Ladbrokes casino there are about 16 regular Blackjack tables, 2 are Unlimited Blackjack tables and 1 is a Ladbrokes dedicated table. Every table offers different bet limits. Most of these Blackjack tables allow players to wager between £25 and £2,500. The Ladbrokes dedicated Blackjack table has a lower limit of between £5 and £1,250. The Unlimited Blackjack table has specific rules and it allows you to place stakes of between £5 and £250. According to many players, there isn't much variety when it comes to the betting ranges offered on the Ladbrokes live Blackjack tables. However, there is a lot of entertainment due to the different settings and the live dealers. Players even have the option of playing on their mobile devices. Ladbrokes mobile Blackjack offers players so many choices and there are several tables available and they have different betting limits. In case the decision of choosing the best table is overwhelming you can hit the "random table" button which is on the right corner of the screen and the casino will present you with a random Blackjack table suggestion.


VIPs and live online games

At Ladbrokes casino they are always striving to offer their loyal customers with bigger and better offers and promotions. Apart from these, the members of the VIP programme get to enjoy hospitality at the most luxurious events and some amazing online benefits. The VIP programme at Ladbrokes is their way of rewarding the qualifying customers for their effort. The members of the VIP programme get to enjoy VIP customer service and more exclusive offers. You can join the VIP programme by updating your account status and making yourself contactable via Phone, Email or SMS. The dedicated Ladbrokes VIP team will ensure that they give you an opportunity to enjoy the latest VIP offers and rewards. In the live casino section there is an interesting number of the live dealer Blackjack games. There is a total of 16 Blackjack games including Unlimited variants. The games are even available in multi-table option whereby you can choose three different games and play simultaneously. There are so many options when it comes to playing the live casino games at Ladbrokes. There are different table limits and you can place bets according to the size of your pocket. Of course VIP members place higher stakes compared to the normal Blackjack players.

Safety and security

Ladbrokes casino is a well-established company that was founded in the year 1902. This company operates one of the best online casinos. The company is licensed and regulated by the UK Gambling Commission meaning there is no doubt that they have met extremely high safety and fairness standards. On top of that, this company is approved by the Government of Gibraltar and they publish regular payout reports. The reports are fully certified by Gaming Laboratories International. Being a leading casino in the UK takes a lot of work and this is exactly what has made Ladbrokes casino earn International recognition. This is a very important award for this site. The company has been pointed out on several occasions as a high-quality betting site. Ladbrokes takes the needs of their customers seriously and they work really hard to provide them with the best casino experience ever. This is one of the main reasons this casino is loved by a large number of players who value their safety, fairness, and security. Safety and fairness are the most important aspects of any serious operator. Ladbrokes is very serious about the security and safety of their customers. This is one of the safest places you can play real money Blackjack.


Live blackjack tournaments

Ladbrokes casino cares about their customers and that is one of the main reasons they work so hard to offer them the best gaming experience. Blackjack fans have so much to take advantage of in this live casino. Ladbrokes casino has some amazing offers for their Blackjack players. Ladbrokes casino provides you with a wide range of multiplayer Blackjack tournaments. Any player can take part in these tournaments. The tournaments include scheduled ones that are usually announced in advance and these ones require pre-registration. There are also sit and go tournaments on Ladbrokes that run at all the time. The Blackjack tournaments start as soon as the needed number of players sits at the table. Majority of the Blackjack tournaments on Ladbrokes casino are freerolls while others offer some amazing prize pools. You can take part in these tournaments and play against other players as a way of sharpening your Blackjack skills. For the tournaments that offer prize pools, you can take part and stand a chance to win big on this brilliant live casino. There is so much for you to enjoy on Ladbrokes. You can sign up and start enjoying the benefits of the Blackjack tournaments.
Ladbrokes Casino live casino FAQs
How is the live casino experience at Ladbrokes Casino?

Any player that is familiar with Playtech's great live dealer casino platform will be able to understand what the experience on Ladbrokes is like. One of the casino's main strengths is the live dealers who host the Blackjack games. They are beautiful, well-dressed and they deal with customers in a friendly manner. The game hosts are very professional and they give players a special feeling as they play on the Blackjack tables. Naturally, this casino's software provider, Playtech gives a freeze-free streaming, a perfect HD quality and brilliant casino atmosphere. There are literally many tables that players are offered to choose from and you can never run out of fun if you love playing Blackjack. Most of the tables in this casino are usually set in a very large room that has been painted in light yellow. This makes it possible for you to see the other Blackjack tables and dealers as you play. The live casino site is well-designed and navigation is very easy. You can easily find the live dealer Blackjack games you want to play within a few clicks so you don't have to ask where to find Blackjack games at Ladbrokes.


Which games may I play live?

Ladbrokes casino offers you so many live Blackjack games that you can play. The games are dealt using a standard random number generator. In the Blackjack games offered at Ladbrokes casino, the dealer deals out cards and the whole game is video streamed to players who are logged in at this casino. Ladbrokes lets you experience a lot of excitement of a real casino environment. There is also an option of downloading and playing some of the live dealer Blackjack games on your mobile. You can do this by downloading the Ladbrokes mobile casino. The live casino section is a lively place where you will find so many tables and well-dressed dealers. You can explore the various Blackjack games and tables on this casino but you have to be aware of the game's rules. You can read more about the rules on the Ladbrokes site. There are about 16 Blackjack tables at Ladbrokes casino, one Ladbrokes dedicated table and two Unlimited Blackjack tables. You can choose to play any of these games either on your desktop, laptop or smartphone. The games have different options such as EU dealing style, Multihand option and bet behind option.

Are there any live games which may be played for free?

Most players like having a little taste of a game before they can actually play using their real money. This works as a way of letting them practise and improve their skills especially with Blackjack. However, it is very unfortunate that Ladbrokes does not offer any live Blackjack on free play mode but this does not mean that players can't practice on the casino's Blackjack games before they start playing. There is an option of practising offered on the casino so you can spare a few minutes before you join the real table. Live Blackjack games help you recreate a true live casino experience in the right environment where you get to enjoy yourself maximally. After a little practise you can now head to one of the tables and experience the perfect thrill of the Blackjack tables with any game of your choice.


Can the casino cheat during live play?

This is more of a question of whether players can trust the Ladbrokes and the answer is yes, you can trust this casino. Ladbroke has been operating for a long period of time and they have managed to attract and keep so many online players. This casino is trustworthy according to many players and their past reputation. In almost all jurisdictions casinos are not allowed to cheat in anyway. This means that neither is the casino allowed to cheat nor the player. The Blackjack games are presented by dealers who represent the casino. The dealers are people of integrity and they have to maintain the right picture of the casino. It is a fact that reputable and long-standing casinos do not cheat in any way, they are not rigged and they promote fair play. Since Ladbrokes fits this description, you can rest assured that there are no cases of the casino cheating during live play. You can understand more about this aspect by reading the casino's stand on fair gaming. They have a strict policy that bans anyone from cheating. Gambling is all about taking risks and you do not want to add any more risks as you play, so you have to play on a legitimate casino where winning will be determined by skills and not cheating.

How do I play a live game online?

If you want to experience the ultimate thrill of a Blackjack table then you should play live dealer Blackjack on Ladbrokes. They have different tables that are just the perfect choice for you and you can take your time to play any of them online. The advent of online Blackjack is impressive and live dealer Blackjack offers a realistic experience. Playing this game is pretty simple and it starts with choosing the betting amount you want to place. When you have placed your bets, the dealer will deal cards to every player on the table. After that, the dealer asks players what their decision is and it can be hit, stand, split or double. For those who choose double, split or hit the dealer deals them the rest of their cards. Ladbrokes casino has an option of chatting with the dealer and other players during hands. You can use this option and communicate whatever it is you want to say to either the dealer or the other players. The chat rules are strict because some players might tend to abuse this privilege. This feature is amazing since it makes gaming even more interesting on this casino. If you a beginner, Ladbrokes casino has a free Beginner's Guide that you can use to learn some new tips and tricks of playing Blackjack on their casino.

Is there a different deposit method for live online casino?

Making deposits at Ladbrokes is simple. The live casino does not have any different payment methods. You can use some of the most popular payment methods to make your payments on Ladbrokes. These methods include Visa, Mastercard, Skrill, PayPal and Paysafecard. If you want to start playing Blackjack, you just have to join the site, then visit the cashier, choose the payment method you want, select the amount you would like to transfer to your account, and wait for the deposit to be processed.
CHECK OUR TOP 3 CASINOS

3
0
0
€
121% up to $300 First deposit Bonus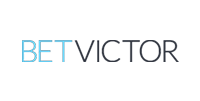 100% Bonus up to 300€ for the first deposit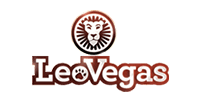 Up to €100 and 50 free spins