Play Privée Blackjack With Chances To Win Up To £500 Every Week In May With Ladbrokes Casino The Privée Champions!
Become the Privée Blackjack champion and win yourself some huge cash prizes with Ladbrokes Casino. All you have to do is opt-in to the promotion, head to the Privée Blackjack table and you could be walking away with a tasty profit.
The promotion will run for 4 weeks and each week will focus on different goals. The awards for each week will be as follows:
1st Week – Players with the most Blackjacks
2nd Week – Players with the most leaderboard points
3rd Week – Players who won the most on side bets
4th Week – Players with the most leaderboard points
Prizes
Cash prizes will be awarded each week to those who top the tables in the specific categories each week. There will be prizes for those who come first, second and third. With those coming in first receiving £500 in cash, those coming second receiving £200 and those placing third receiving £100. It is also worth noting that throughout the promotion there is £1000 per day up for grabs for players who are dealt three blackjacks in a row on the Privée Blackjack 5 table.
Details of the promotion
The promotion will run between 12:00 am (UK time) on Monday 29th April and 11:59 PM (UK time) on Sunday 26th May 2019. When it comes to leader points, these are based on how much you play at the Blackjack Privée table and 1 point will be earnt for every £20 that is staked. Any prizes won, will be credited on the Monday following that particular promotional week and all prizes awarded will be given in cash. With this promotion, you really do have to be in to win it, so make sure you opt-in and then go for it.
Terms and Conditions
While taking part in this
Ladbrokes Casino promotion
, you can keep an eye on the leaderboard to see how you are performing. This will be updated by 18:00 (UK time) every day throughout the competition, with details of who is performing the best in terms of the goal for that particular week. It is worth noting that bets made using the 'bet behind' feature do not qualify towards the leaderboard. You should also know that if you win, the onus is on you to claim your prize within two days of it being credited to your account. Prizes will be credited at 18:00 (UK time) on the Monday following each particular promotional week. If you fail to accept the prize by 18:00 on Wednesday, therefore, the prize is forfeited.
*Read the full promotional Terms & Conditions along with the Ladbrokes General Website Terms & Conditions at their site.
CHECK OUR TOP 3 CASINOS

3
0
0
€
121% up to $300 First deposit Bonus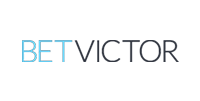 100% Bonus up to 300€ for the first deposit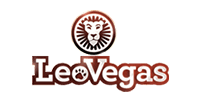 Up to €100 and 50 free spins