Take On Three Challenges And Win Free Spins And Golden Chips With Gala Casino's Dial M For Mystery Promotion
For all the gambling sleuths out there Gala Casino have introduced the Dial M for Mystery promotion, for the month of April. Players have three progressive challenges to overcome where they will receive a mystery box on completion of each challenge. The mystery box will contain a prize of either Free Spins or Golden Chips or both. The promotion is available to new and existing customers daily from 0001hrs UK time on the 1st April 2019 until 2359hrs UK time on the 30th April 2019.
What are the Challenges?
Each challenge gets more progressively difficult for a player to complete and unlock the rewards contained in the three Mysterious Boxes
Challenge One:
Make One deposit of any amount
Play on at least 2 games
Wager a minimum £50 on any games of your choosing.
Challenge Two:
Deposit a minimum of £100
Play no less than 3 games
Wager a minimum £250 across any 2 games of your choosing
Challenge Three:
Log-in at least 8 days during the promotion period
Deposit at least £200
Wager a minimum £400 across any 5 games of your choosing.
Master the challenges associated with each Mystery Box to reveal your prize at Gala Casino.
What can you win and when will you receive your prize?
Well, that is the mystery, the prizes will be Free Spins or Golden Chips or possible both with the maximum available free spins being 30 and the total amount of Golden Chips is two.
Once a player has completed the specified challenges for each box they will be awarded their prize the following day.
The Spin Bonus and Golden Chips details
The details for the Spin Bonus and Goldenchips are as follows:
The maximum Spin Bonus that will be awarded during the Promotion Period is 30 Free Spins.
The maximum Golden Chips Bonus that can be awarded during the Promotion Period is two.
The value of a free spin is £0.25 and the value per a Golden Chip is £5
The awarded Spin Bonus and or Golden Chips will be credited automatically to the Bonus Balance section of a Gala Casino players account.
The Spin Bonus and or Golden Chips must be used within one day of it being credited to a player's account, otherwise, it will expire.
There are 20 slots that the spin bonus can be used on – see Gala Casino for the full listing
The £5 Golden Chips can be used on any RNG Premium Roulette, European Roulette, Premium Blackjack, Blackjack Multihand and any Live Roulette, Blackjack with a minimum table bet up to £5.
The Spin Bonus and or Golden Chips cannot be exchanged for cash
Specific promotion conditions
By completing at least one of the challenges, player's will automatically be eligible for all.
When a set of challenges has been completed, you will receive a mystery box.
The challenge progress will be updated daily by 1800hrs, UK Time, throughout April.
Mystery boxes will be available from 1200 to 2359hrs the day after completing a challenge.
Player's have 3 days to accept the prize once it is credited to their account.
*See Gala Casino for the full Terms & Conditions
CHECK OUR TOP 3 CASINOS

3
0
0
€
121% up to $300 First deposit Bonus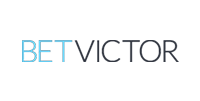 100% Bonus up to 300€ for the first deposit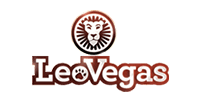 Up to €100 and 50 free spins